Remove Virus Onsite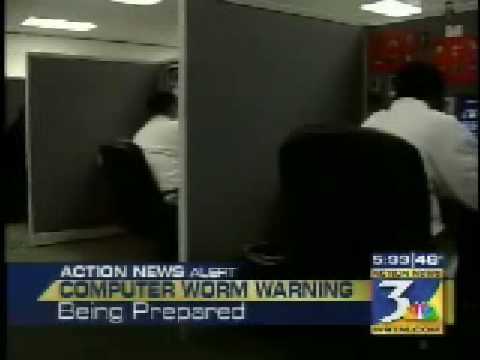 A computer virus is never picky about its victims. When you open an infected e-mail or click on the wrong page while surfing the web, a virus does not differentiate between someone working on a critical presentation for work or making invitations for her daughter's birthday party; it can attack anyone at any time. If you fall victim to a virus attack, RESCUECOM's fast and flawless onsite virus removal is the solution for you.
When you have RESCUECOM's onsite virus support, (Available to you 24/7, 365 days a year), you can use your computer worry-free because our onsite virus removal will always be there when you need it.
Internet threats including viruses, worms, trojans, spyware and spam attack unsuspecting customers like you every day, and emergency onsite virus removal is needed to save their computers and data. RESCUECOM responds to these emergency onsite virus support calls and provides the fastest onsite virus removal available. Our certified RESUECOM technicians are the best of the best in onsite virus support and can be at your home or business providing onsite virus removal in just one hour!
A friendly RESCUECOM tech providing you with onsite virus support will perform virus detection, onsite virus removal, and most importantly our onsite virus support will prevent further infections on your computer.
Our award-winning RESCUECOM Internet Security Suite can provide you with the best 24/7 protection available so why wait, get protected today. This security suite is more than just onsite virus removal. Here's an outline of our onsite virus support features and benefits of this security suite.
RESCUECOM Internet Security Suite

Features/Benefits
Anti-Virus
Protects your PC: Detection and virus removal.
Anti-Spyware
Protects your identity: Watches for spyware before it watches you.
Anti-Spam
Get the emails you want and eliminate the junk.
Personal Firewall
Protects your data: Lock down your system or risk losing it.
Parental Controls
Protects your children: Get the control you need
to keep your children safe from Internet predators.
Google Reviews

lisa gemen
in the last week

Donald Washburn
in the last week
Thanks for the great support on a difficult problem. DEW
...
Thanks for the great support on a difficult problem. DEW

less

John Hallman
in the last week
These guys are great. I highly recommend them.
...
These guys are great. I highly recommend them.

less

Tom Guu
in the last week
Anthony was such a professional with solving my issues with my video viewing. This man is a ROCK STA
...
Anthony was such a professional with solving my issues with my video viewing. This man is a ROCK STAR!!!! Thanks RESCUECOM!!!

less
View all Google reviews
Featured in: