Virus Protection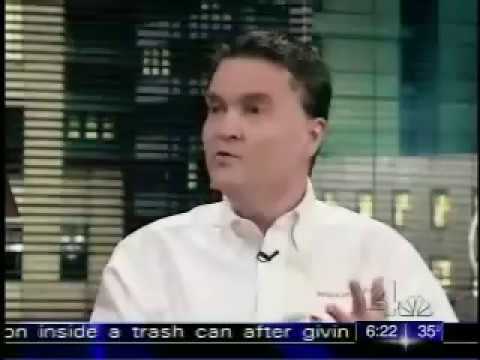 As the industry leader in computer and technology services of all kinds, there is no one better qualified to handle your important virus removal and Internet security needs. The best way to do this is by using the latest in powerful cloud technology, and that is exactly what we guarantee and deliver in our state of the art RESCUECOM Internet Security Suite. This amazing software is the best way to take care of all of your worries regarding viruses, malware, spyware, and online attacks of every kind. Browsing the Internet can be a dangerous thing, and there are many ill-intentioned people capable of stealing your valuable personal information. An online threat can gather data on you and retrieve passwords, bank account information, and anything else you consider private, and you may never know it is happening until it is too late. This is an unfortunate reality in an age of growing technology in which you are always online, but it is a reality for which you can always be prepared thanks to RESCUECOM! When you choose us for your Internet protection needs and utilize the RESCUECOM Internet Security Suite, you can put all of the worries that come along with the many benefits of technology for good. The RESCUECOM Internet Security Suite is a permanent solution to any potential dangers lurking on the Internet, and the result is permanent protection and peace of mind at all times. It is just one of many patented cutting-edge solutions we provide. It is also one of many reasons we always follow through on our guarantee of fast and flawless service for any technology issue you could ever face. There is no better way to stay protected online than by having RESCUECOM as your tech support and computer repair provider and using the RESCUECOM Internet Security Suite!
The RESCUECOM Internet Security Suite is the most powerful and effective suite of software tools for the removal and prevention of any kind of malicious software. In fact, there is no better antivirus in existence! You may have the strongest virus shutting down programs and slowing your computer down. Another worry is information-thieving malware and data-gathering adware running in the background of your computer. You may also find yourself dealing with the sneakiest spyware lurking where you cannot find it while it obtains and transmits your browsing habits. The RESCUECOM Internet Security Suite handles all of these problems, and it does it better than any other program available from any other tech support provider. Once a RESCUECOM Certified Level-3 technician has installed it on your computer, the RESCUECOM Internet Security Suite runs automatically on each subsequent startup. There is nothing to open or worry about monitoring, and our software does all of the work for you. Of course, you will want to run it when you are already facing an issue, and we guarantee that it will wipe any malicious program off your computer completely. After that, however, it continues to work by removing the problematic after-effects of infections which includes pop-up ads, sluggish operation, and more. After that, you can rest easy knowing that you will no longer suffer from these things any longer. That is because it not only completely destroys viruses, malware, adware, and spyware and its effects on your computer, but it prevents such a thing from ever happening again. We promise that you will never suffer another attack on your computer for as long as you have the RESCUECOM Internet Security Suite installed and running! Only RESCUECOM can guarantee that you will never suffer from an attack of any kind while browsing the Internet ever again!
Not only is the RESCUECOM Internet Security Suite a great value for the complete eradication of unwanted software and continuing prevention against it, but we offer an even better deal on this phenomenal tech support tool for subscribers to our Unlimited Computer Support Subscription™! Incredibly, RESCUECOM members who join the best computer support subscription on the market get the RESCUECOM Internet Security Suite completely free as part of their ongoing service! This is one way we thank you for joining and guarantee the highest quality computer support possible. That means that for just the low monthly rate you pay for the amazing Unlimited Computer Support Subscription™, you get the added benefit of the best antivirus available running continuously to ensure the constant, complete protection of all your tech devices all the time! That is the basis for our full year "no virus guarantee." We promise that if you ever get a virus while you are using a computer running a valid RESCUECOM Internet Security Suite, a RESCUECOM Certified Level-3 technician will remove the offending software at no additional charge. No one takes care of every need for each customer the way that RESCUECOM takes care of you, and the RESCUECOM Internet Security Suite is sure proof of that! You always get our top of the line tech support programs at a great value, but only RESCUECOM delivers an even more amazing value than you get by purchasing our antivirus alone. You can take advantage of everything our exceptional antivirus software suite offers at the best possible value by joining our Unlimited Computer Support Subscription™! Choose RESCUECOM to receive the most complete coverage for all of your technology needs more effectively, quickly, and conveniently than anyone else in the industry is able to provide!
There are many differences between the RESCUECOM Internet Security Suite and other antivirus programs that make it the best Internet security option to choose for your needs. Firstly, it features the lowest memory usage of any other protection software on the market. Its memory footprint, or the amount of your device's memory that it needs to use while running on your system, is less than ten MB at idle times. Even if you do not understand this exactly, all you need to know if that it takes less memory away from other functions your computer needs to operate and will slow it down much less than other programs. The RESCUECOM Internet Security Suite is also the only program of its kind that offers auto detection of gaming mode. This means that when you are running a game, it will go into "idle" or "low priority" mode so that most of the CPU can handle the game so it will not be choppy or need to run on a lower graphics setting. The RISS also features endpoint security, or the securing of "endpoint" devices using the same network, whether they be desktops, laptops, or mobile devices, as well as servers. You will always have protection from the possibility of foreign devices infecting your network or unauthorized applications gaining access. You can always have the constant protection provided by the best antivirus available with no negative effects when you make use of the RESCUECOM Internet Security Suite to keep your computer and all your other tech devices™ protected!
In the past, customers using other antivirus suffered terrible outages because it wrongly detected a critical Operating System file as malware. This problem will never happen with RISS because, with the help of Microsoft and our own white-listing database, we will never analyze a clean Operating System file, making the probability of wrongly detecting a good OS file as malware close to nil. Also, while most products on the market can detect non-presence of critical OS updates and warn the user, the RISS is the only product which also automatically downloads these OS updates (from Microsoft) if necessary and remove the vulnerabilities caused by recent attacks. You also have the continued peace of mind that comes with auto-backup of critical files, which becomes especially important preventing viruses/adware/malware/spyware for changing personal data and system file names, as well as free automatic daily updates to ensure Rescuecom customers have the latest malware signatures as they become available. In the case of an emergency, you can recover from a catastrophic attack through the use of a Windows-based rescue disk. The RISS Rescue Disk provides you with a Windows-based clean environment that helps you to scan, clean the system, and fix Windows registry harm done by malware in order to get back to a working Operating System quickly. Finally, The RESCUECOM Internet Security Suite works in Safe Mode. In case of infections, it has the ability to scan and clean in safe mode and perform all removal automatically without any other interaction required. For all of these reasons, as well as the complete professionalism and expertise of our RESCUECOM Certified Level-3 technicians, the RESCUECOM Internet Security Suite is the obvious solution for all your Internet security needs. Get the best possible tech support, computer repair, network support, virus removal, and anything else you need for technology by choosing RESCUECOM to provide it. Join today to get the RESCUECOM Internet Security Suite by entering your ZIP code on our completely secure website or by calling (703) 986-3233 without any further delay and leave your tech problems behind you for good!
Google Reviews
Michael Bender
a week ago
The most awesome professional service. They fixed major issues
...
The most awesome professional service. They fixed major issues

less

Joyce Kelly
a month ago
What a great experience I had with Roy tonight! My computer was hacked and he worked through gettin
...
What a great experience I had with Roy tonight! My computer was hacked and he worked through getting everything restored with great competence and we had a great time chatting as we got through it. He also gave me some great tips on keeping my personal information safe, which I greatly appreciated. I also had the pleasure of speaking with David Millner and he assured me from the start that they would fix the problem and they have! I have truly enjoyed this first experience with this company and hope I have many more!

less

James Skaggs
2 months ago
In my conversations with David & Roy, (very professional in knowledge and listening to my compla
...
In my conversations with David ~amp~ Roy, (very professional in knowledge and listening to my complaint and solving it to a very professional level is OUTSTANDING! My hat is off to these folks. I highly recommend them to anyone that has a computer problem/s.

less

David Kisyua
4 months ago
very professional, efficient, excellent quality serviceI highly recommend David Milman and his team
...
very professional, efficient, excellent quality serviceI highly recommend David Milman and his team without reservations.

less
View all Google reviews
Featured in: