Fast PC Repair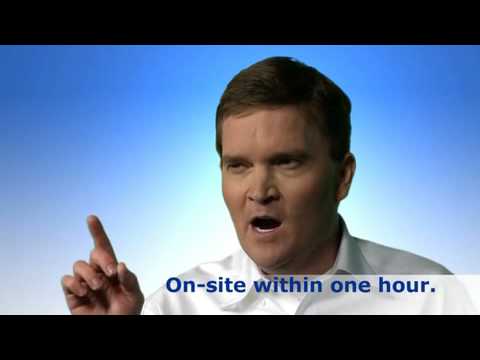 At Rescuecom, we understand the vital role that response time plays in delivering fast computer service and tech support.
Whether your technology is for personal use or integrated into your business, when there is a breakdown, you don't want to have to suffer through a long wait.
You want fast computer repair to get up and running again
now
.
We know you want your computer repairs done right, and you want them done quickly. That is why Rescuecom has been designed to give both the fastest response - and most convenient service. Since a technology crisis can happen at any time, Rescuecom makes certain that you will not need to wait days or weeks for a tech to fit you into the schedule. That's just not the Rescuecom way. Rescuecom Certified computer repair technicians and tech support specialists are available 24/7/365. When an emergency happens, we respond immediately, providing you with Rescuecom's global resources, where and when you need them.
We understand that speed alone is not the only important factor. By combining speed and flexibility we are able to offer you 3 scheduling options to Guarantee that you can get fast computer service when you want it:
Our technicians can be scheduled around your busy schedule for no extra charge during nights and weekends.
For those emergencies that just can't wait, Rescuecom certified technicians can be on site within 1 hour.
For faster response even still, Rescuecom online support, can happen now!
Not only is online computer support fast, but it's one of the most cost efficient means of getting your problem solved. Online computer support eliminates travel time for our tech, meaning they can spend even more time working directly on your problem, without additional cost. With online tech support, one of our highly trained technicians can begin working on solving your technology crisis within minutes. Getting your technology working to your complete satisfaction, is always our top priority. We know the expense and frustration a technology crisis can cause, and problems rarely happen when convenient for you. Our fast computer service will get the problem fixed when you need it done.
At Rescuecom, we provide fast computer service that meets your needs, because what you need is our main focus.
Whether you schedule onsite computer repair, have us rush to your location within an hour, or help you with online support now, Rescuecom delivers the fast and flawless computer support you need.
Google Reviews

Tammy Ironvando
3 weeks ago
Jim has been very responsive and professional and answered every phone call when I had technical iss
...
Jim has been very responsive and professional and answered every phone call when I had technical issues. I am very happy with the service and the friendly outcome that I encountered. Take a chance on rescuecom, they know what they are doing when it comes to security and technical issues. This is not just a company for small fixes its a guaranteed service with a smile. David is the owner and he helped me out when I told him about my dilemma when my computer got hacked. He spent time explaining all about rescuecom and how it works. Now my time on the computer will be stress free knowing I have David and Jim on my side. I walked out of the business with a healthy computer and my questions answered. Peace Of Mind is the key.

less

Richard Weatherford
4 weeks ago
Called on a Saturday with quite a few business computer issues. Jim was very detailed in every expla
...
Called on a Saturday with quite a few business computer issues. Jim was very detailed in every explanation regarding each of my concerns. Immediately hired Rescuecom. Jim has been with me every step of the way. Setting up new accounts. Removing four viruses from our business computer. The list goes on and on. I can not thank Jim and Rescuecom enough. Highly recommended!

less Roy Manvell
a month ago
RESCUECOM tech was very skilled
...
RESCUECOM tech was very skilled

less

Patricia Farr
a month ago
Rescuecom has once again rescued me. This time from a potential identity theft situation, and then a
...
Rescuecom has once again rescued me. This time from a potential identity theft situation, and then after solving that, updating all security and operating systems. All with incredible patience and expertise in what for me was a very distressing situation. My level 3 tech Maddy spent literally days getting everything straightened out and David gave me some tips and advice that I have used. The technicians at Rescuecom are for me the best and most professional, and are always there to help quickly, with understanding and kindness, when you need them most.

less
View all Google reviews
Featured in: