Unlimited Computer Repair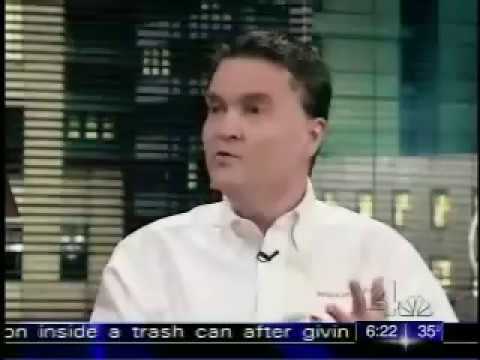 The idea that exceptional tech support should cost you a lot of money is an outdated one that does not put customers first. You want help from a computer repair provider that makes you and your needs the highest priority, and RESCUECOM is here to do just that. You should not get assistance with your tech issues from a company that offers anything less that the most revolutionary, innovative cloud-based solutions. Now, you can get a great value and exceptional technical assistance together, and no one combines those things like RESCUECOM, the industry leader in tech support services! No one else offers the technical expertise of our RESCUECOM Certified Level-3 technicians for the incredible value provided by the Unlimited Computer Support Subscription™ only from RESCUECOM! You can learn for yourself what sets us apart from other computer support companies as a member of the best possible computer support subscription when you join RESCUECOM for all your tech support needs.
RESCUECOM's Unlimited Computer Support Subscription™ plans offer the outright best computer repair, security, and monitoring money can buy for both individuals and businesses. Whether you want tech support in your home or office, we deliver it fast and flawlessly. It does not matter if you need computer repair services, virus removal, data backup and recovery, system restoration, or one of dozens of other services. It also does not matter what type of device you need assistance to fix. We have the professional expertise to fix every make and model of any PC, laptop, smartphone, tablet, gaming system, wearable, Internet TV, and any other piece of tech you use for any purpose! No matter what you need from your tech support provider, you get guaranteed result thanks to RESCUECOM and our Unlimited Computer Support Subscription™!
We do it all, and you get every perk of being with the best computer support company in the world when you are a member of our Unlimited Computer Support Subscription™! No matter how substantial the damage to any device or what caused it, whether a hardware or software issue, or RESCUECOM Certified Level-3 technicians will diagnose and fix it with the utmost speed and proficiency. When RESCUECOM fixes your problem, we guarantee that it is gone, and we will never stop working on the issue until we have gained your complete satisfaction. There is no one else in computer support who works as hard for their customers as we work for you, and no other tech support specialists as talented, experienced, and highly trained as our RESCUECOM Certified Level-3 technicians. The best possible care for all your tech concerns is just another of many perks you receive when you receive tech support from RESCUECOM through our Unlimited Computer Support Subscription™!
Only as a member of our Unlimited Computer Support Subscription™ can you receive truly unlimited tech support and computer repair services. RESCUECOM is available for our members to provide any technical assistance they may need every hour of every day of the year with absolutely no exemptions. That means that RESCUECOM customers can even get help with their computer issues over the weekend or on a holiday! There are no other local computer repair companies that can give their customers such complete 24/7/365 access to tech support services. You always have our complete dedication to your every tech concern, and we can help you with whatever challenge you face anytime, anywhere.
One of the most impressive things about the service you receive as a member of our Unlimited Computer Support Subscription™ is limitless access to our incredible tech support tools! RESCUECOM has created and patented the best computer support software ever designed, and you have it at your disposal at all times! These amazing tech support resources include SYSTEM ONE®, which allows you to schedule any assistance you need completely at your convenience and according to your schedule, not ours. You also receive the myriad benefits of our phenomenal iProtector® software! iProtector® allows for complete monitoring and remote expert tech support from any Internet connected device immediately! It also allows you to receive this phenomenal remote assistance no matter where you are or when you want it! That is not all, however. Along with all of this, our subscribers also receive the RESCUECOM Internet Security Suite. This remarkable virus removal software is the best on the market. The RESCUECOM Internet Security Suite updates constantly to protect against every imaginable threat online. It is so effective that we promise you will never receive a virus or any other malware while you have it installed and in use on any tech device!
For all of the many exceptional benefits it offers, it is clear that the best value in tech support services is RESCUECOM's Unlimited Computer Support Subscription™. Even more amazing is the fact that you get everything we offer for just a single low monthly fee! There is no better deal in computer support! Take advantage of all this fantastic service by becoming a part of the best tech support provider in the industry and see what it really means to be free of every worry tech problems can cause you. With RESCUECOM, tech trouble is a thing of the past, and thousands of customers around the world have discovered this fact firsthand. You can discover it for yourself when your join our low-cost, high-value Unlimited Computer Support Subscription™. Join us today for fast and flawless tech support by calling us at (703) 986-3233 or entering your ZIP code on our secure website right away!
Google Reviews

Carol Vaupel
a week ago
I would give him 5 stars.
...
I would give him 5 stars.

less

Cynthia B. McCoy
2 weeks ago

Sue Baran
2 weeks ago
Jim P. was very good in explaining why a call was inputted and explained the updates that he was goi
...
Jim P. was very good in explaining why a call was inputted and explained the updates that he was going to do from both Windows and Rescuecom. After completed he helped with some boot up programs to be disabled to help give me a little more "speed" in startup. Great experience.

less

Jan Jones
a month ago
...
Excellent Service!

less
View all Google reviews
Featured in: