PC Repair Techs, U.S. Based and RESCUECOM Certified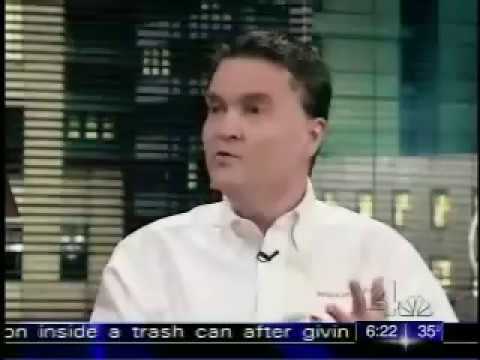 When your computer requires repair, it is critical to get the best computer repair available anywhere without sacrificing time or convenience. RESCUECOM is your solution for every computer repair and PC repair. A local computer repair company since 1985, RESCUECOM completes your PC and computer repair with the fastest response anywhere using our multi-patented software, data recovery tools, and science-backed computer repair technology including iProtector® with Self-Heal®. Whether your computer crashes, Internet slows, or you face any problem, RESCUECOM performs the fast and flawless computer repair with 24/7 monitoring, protection and support. No matter what brand of computer you own or type of computer repair you require, including hardware, software, networking or training, RESCUECOM is here for you anytime, all the time.
At RESCUECOM, we understand the importance of your computer and technology. Your computer allows you to do anything and everything, and to stay on top of your world. A successful computer repair can change your life, while a failed computer repair could cause irreparable harm, and that's why we take your trust and this responsibility seriously. When RESCUECOM Certified Level-3 Technicians perform your PC repair, we complete your PC repair fast and flawlessly. There are no partial computer repairs at RESCUECOM. Even if your computer has several problems requiring computer repair, we work tirelessly until your computer is fully recovered and runs flawlessly. Throughout the computer repair process, we use tools and technology invented, designed and developed by our CEO and RESCUECOM software engineers, ensuring a secure computer repair. Not only does RESCUECOM's computer repair software allow RESCUECOM Certified Level-3 Techs to fix your computer remotely, iProtector® with Self-Heal® technology helps your computer heal itself! The U.S. patent office agrees: RESCUECOM's PC repair technologies including iProtector® with Self-Heal® are unprecedented. This is why they have awarded RESCUECOM multiple patents for our powerful security and computer repair technology.
Everyone who seeks computer repair is correctly concerned about the privacy of their data. Privacy and quality of service are the hallmarks of RESCUECOM service because computer repair involves handling crucial files, data, and equipment. RESCUECOM alleviates concerns by putting your computer in the hands of RESCUECOM Certified Level-3 Techs: experts who have performed over a million successful computer repairs. Every RESCUECOM Certified Level-3 Technician has at least 10 years of experience in every kind of computer repair, including computer repair to remove malware, computer repair for network problems, computer repair for software, and PC repair for damaged hardware. Becoming a RESCUECOM Certified Level-3 Technician requires rigorous training, dedication and patience, a process lasting over a year that filters out all but the best of the best. When you trust RESCUECOM with your PC repair, your computer receives the utmost care and attention.
The time-sensitive nature of your PC repair makes it important to have a computer repair provider who is always open to take your service request and easy to reach. In some cases, your computer repair must happen immediately to prevent further damage. RESCUECOM is committed to giving every customer the most convenient PC repair possible, which is why as a RESCUECOM Unlimited Computer Support Subscriber you can place service calls 24 hours a day, 7 days a week, 365 days a year! Imagine your laptop crashing in the middle of the night while you are working on a project or your smartphone dying on a holiday weekend. Almost all computer repair companies are closed at those times, but RESCUECOM is open and ready to conduct your fast and flawless computer repair. Regardless of when you contact RESCUECOM for a PC repair or what problem you face, it only takes one click to connect with a RESCUECOM Certified Level-3 Tech who will save the day with an expertly conducted computer repair.
RESCUECOM delivers the best HP computer repair anytime, anywhere. Whether you want PC repair for HP desktops, laptops, accessories, hardware problems like bad cables, software issues like an inability to connect to the Internet, or for HP printers, you can always call on RESCUECOM to perform reliable PC repairs on your HP devices.
No matter what type of Dell computer repair you may require, whether it is a PC repair for your broken Dell server, laptop or desktop computer, your unresponsive monitor, or problems with your Dell software, RESCUECOM does it all! By entrusting your Dell to RESCUECOM, you ensure a successful Dell PC repair, conducted through a sophisticated computer repair process that will prove successful on every Dell technology and device.
A Microsoft Certified Partner since 1999, RESCUECOM is your best option for expert PC repair for Microsoft Surface computers. We perform the highest quality of Microsoft computer repair for every Surface computer, tablet or phone! RESCUECOM Certified Level-3 Microsoft Techs are the best people to carry out every possible Microsoft computer repair, including PC repair for the latest Surface products. From fixing small glitches to performing soldering PC repairs on the motherboard, RESCUECOM delivers fast and flawless Microsoft computer repair no matter when and where you require it.
RESCUECOM has decades of experience, perfecting our computer repair for Apple Macs. From minor difficulties to major damage or complete Mac crashes, you can get it fixed now by choosing Apple Mac computer repair from RESCUECOM! We can implement every type of Mac computer repair on every Apple device, including iMacs, MacBook Pro, iPhones, iPads, Apple Watches, and every device Apple makes.
The advanced Samsung computer repair techniques developed by RESCUECOM make us a standout in the PC repair industry. Whether you must have PC repair for an old Samsung model or a brand-new computer, our team of RESCUECOM Certified Level-3 Samsung Technicians know the proper course of action for your Samsung computer. With PC repair and optimization from RESCUECOM, you can once again experience the full performance and "like new" speed of your Samsung computer!
If your old IBM, (which is now) Lenovo computer or device breaks, you can count on RESCUECOM to perform the best possible Lenovo computer repair. Regardless of the problem requiring you to get PC repair for your Lenovo computer, and no matter what model you own, RESCUECOM will give you the necessary computer repair!
RESCUECOM has the Asus computer repair skills to fix all problems with your Asus computer, regardless of the model requiring PC repair. People who come for Asus computer repair love the quality of computer repair delivered by RESCUECOM Certified Level-3 Asus Techs. Whether you are looking for PC repair for your Asus gaming laptop or computer repair for your Asus stylus, RESCUECOM has the solution!
When you require Acer computer repair for a desktop, laptop, or wearable device, bring it to RESCUECOM and we fix it using RESCUECOM patented iProtector® with Self-Heal® technology, proven to deliver successful Acer PC repair for Acer computers. RESCUECOM has a ready solution for every situation requiring Acer computer repair!
When you require the best help onsite, we will send a RESCUECOM Certified Level-3 Technician to you for onsite computer repair. Whether you require PC repair for your home, business, or for your mobile device, RESCUECOM Certified Level-3 techs deliver excellent computer repair to you on the same day you contact us for onsite PC repair.
Even better, RESCUECOM provides remote computer repair, allowing you to get fast and flawless computer repair from the comfort of your home, office, or even when you are on the go, without disrupting a minute of your schedule. Our multi-patented iProtector® with Self-Heal® software instantly connects you to RESCUECOM Certified Level-3 Technicians who, with your permission, will enter your computer through a back door to complete your remote computer repair. With a simple, secure computer repair made possible by RESCUECOM's iProtector® with Self-Heal® technology, you can have RESCUECOM Certified Level-3 Technicians fix your computer immediately, regardless of your physical location. Not only does iProtector® let you access PC repair from anywhere in the world, RESCUECOM's patented Self-Heal® makes computer repair an automated process! Self-Heal® allows your computer to identify problems within its system and heal itself with an immediate PC repair before you even know there is a problem!
To assure the best possible computer repair and gain peace of mind, get the security, support and computer repair only available from RESCUECOM. There is no reason to wait to receive the computer repair you deserve. Enter your ZIP code on our secure website for phenomenal computer repair, or call us at " (703) 986-3233" for fast and flawless PC repair without further hesitation!
Google Reviews

Harmony Wentz
a month ago
Roy was very helpful and assisted me in setting up my computer quickly!
...
Roy was very helpful and assisted me in setting up my computer quickly!

less

americasministorage
a month ago
First experience with Rescuecom and the tech did an amazing job. Solved all of my issues. I highly r
...
First experience with Rescuecom and the tech did an amazing job. Solved all of my issues. I highly recommend them to anyone.

less

pat tracy
3 months ago
Roy did an excellent job retrieving lost email folders. I really appreciated his time and efforts.
...
Roy did an excellent job retrieving lost email folders. I really appreciated his time and efforts.

less

Valley View Self Storage
4 months ago
We highly recommend Rescuecom Corporation. We needed immediate help with our office computer and ge
...
We highly recommend Rescuecom Corporation. We needed immediate help with our office computer and getting us back up and running they were very through and great to work with.

less
View all Google reviews
Featured in: