Business Computer Services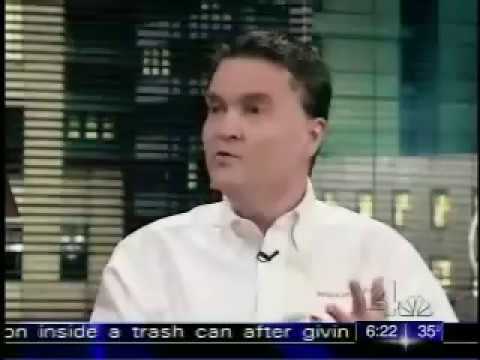 We know the bottom line: you need to cut costs wherever possible and increase productivity to increase profits. Quite often technology is viewed as an unavoidable expense, rather than an opportunity to lower costs and increase productivity. This point of view often causes many businesses to miss opportunities by pouring money and resources into areas of waste and inefficiency.
It is cost containment by leveraging technology and automation, correctly, maximizing every employee and all resources, that is the fundamental objective of Business Process Automation.
RESCUECOM has created a powerfully effective four step methodology to help you streamline your company's business process:
1. Examine and learn current methods and procedures that make your business run. How is paperwork handled? A/P? A/R? Payroll? Operations? Manufacturing? Time billing? Distribution? Essentially, what is your information flow?
2. Research all potential technologies, (hardware, software and network) that can be put in place to eliminate bottlenecks and maximize your organizations strengths, thus building your "technology blueprint".
3. Implement your "technology blueprint" to seize opportunities found in our research. Bringing the biggest return on investment possible and properly train your human resources.
4. Evaluate the implementation and execution, tweaking where necessary to ensure maximum cost savings while taking advantage of all opportunities.
RESCUECOM has the vast experience and unique ability to help your company with this complicated and seemingly confusing process. Our experts have helped tens of thousands of businesses achieve both small and large successes over the last twenty plus years. We are familiar not only with your specific industry, but more importantly we recognize that every single business is different, and what makes your business successful is not the same as what makes others successful.
You are Special
RESCUECOM knows there is something special about your business, and we work with you to implement the technology to complement your special qualities, rather than try to change your business to fit technology.
Call RESCUECOM to set up your initial consultation... unlock the full potential that technology and automation are holding for your business.
In the business world, productivity is paramount. Most businesses spend the majority of their time attempting to maximize their employees' time and energy through e-mails and memos, without realizing that the solution is literally right beneath their fingertips. RESCUECOM has developed a streamlined, yet thorough system of business process automation that even the smallest companies can benefit from. Maximum cost effectiveness can be achieved by implementing the RESCUECOM method to automate business processes.
Instead of spending untold thousands of dollars on unnecessary technologies, let RESCUECOM evaluate the ways you would best benefit from business process automation.
There is no one way to automate business processes, so RESCUECOM applies its thoughtful methodology to create a unique template for your business process automation. It's time that Human Resources stopped handling Payroll, Distribution, and Billing and got back to dealing with people. RESCUECOM's business process automation lets your employees focus on doing what they do best - the jobs you hired them for.
Google Reviews
Michael Bender
a week ago
The most awesome professional service. They fixed major issues
...
The most awesome professional service. They fixed major issues

less

Joyce Kelly
a month ago
What a great experience I had with Roy tonight! My computer was hacked and he worked through gettin
...
What a great experience I had with Roy tonight! My computer was hacked and he worked through getting everything restored with great competence and we had a great time chatting as we got through it. He also gave me some great tips on keeping my personal information safe, which I greatly appreciated. I also had the pleasure of speaking with David Millner and he assured me from the start that they would fix the problem and they have! I have truly enjoyed this first experience with this company and hope I have many more!

less

James Skaggs
2 months ago
In my conversations with David & Roy, (very professional in knowledge and listening to my compla
...
In my conversations with David ~amp~ Roy, (very professional in knowledge and listening to my complaint and solving it to a very professional level is OUTSTANDING! My hat is off to these folks. I highly recommend them to anyone that has a computer problem/s.

less

David Kisyua
4 months ago
very professional, efficient, excellent quality serviceI highly recommend David Milman and his team
...
very professional, efficient, excellent quality serviceI highly recommend David Milman and his team without reservations.

less
View all Google reviews
Featured in: