Tablet PC Repair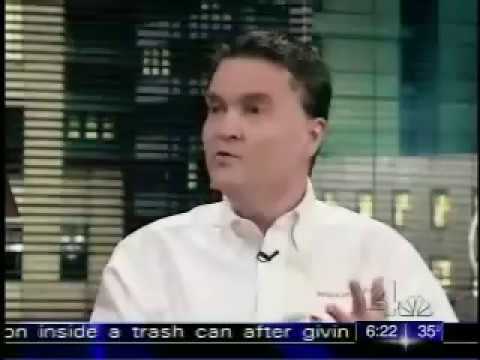 Your tablet is an extremely valuable tool for Internet access and much more on the go, and suddenly needing tablet computer repair can be a real problem. Your tablet is important because you can access it anywhere, and it combines more portability than a desktop or laptop with more power and memory than a smartphone, meaning you can be just as eager for quick tablet computer repair when your tablet PC repair need is for business or more personal. Whatever you require from your tablet computer repair, a problem can affect an important job assignment, a school assignment, social media, video streaming, and more. Usually a problem calling for tablet PC repair affects all of these things as once, and you need tablet computer repair from the respected, trusted leader in tablet computer repair. That tablet computer repair company is RESCUECOM, offering cutting-edge tablet PC repair solutions with a fast and flawless guarantee! No one in the tablet computer repair industry possesses the degree of skill employed by all of our experienced, highly trained RESCUECOM Certified Level-3 technicians.
As your local tablet computer repair store, we treat you with the greatest care and your problem with the utmost concern. We understand how important your tablet is to you, and we will not rest until we have performed the tablet computer repair that sully resolves all of your issues for good. Our tablet PC repair customers rely on us for outstanding service and speedy resolutions in all the tablet computer repair they receive. No matter how suddenly you find yourself requiring tablet computer repair, you never have to wait for a tablet PC repair solution from RESCUECOM! We are available every hour of the day, every day of the year, for amazing tablet computer repair. There are no exceptions, even if you want tablet computer repair on a weekend or a holiday! Whatever your tablet PC repair needs, whenever and wherever you are, RESCUECOM always has a fast and flawless tablet computer repair fix! That is a guarantee we always fulfill with the best tablet computer repair you can buy!
Tablet computer repair has never been faster, easier, or more convenient to schedule than it is with RESCUECOM's tablet PC repair. Using our patented SYSTEM ONE
®
tablet computer repair scheduling software, you can arrange for either onsite or remote tablet computer repair whenever and wherever you require tablet PC repair of any kind! You do not ever have to wait days for someone to come perform tablet computer repair. When you want immediate tablet computer repair, the answer to all your tablet PC repair needs is RESCUECOM's 24/7/365 tablet computer repair! You can contact our RESCUECOM Certified Level-3 technicians for any tablet computer repair whenever you require tablet computer repair, no matter where you are. You can get the best tablet computer repair over the weekend or even if you want tablet computer repair on a holiday! There are absolutely no exemptions to the complete availability of our exceptional tablet computer repair services!
You cannot always wait for someone to come to you for emergency tablet computer repair, even for fast, guaranteed same-day tablet PC repair service. You may not think you have access to tablet computer repair because you are on the road in an unfamiliar place when the necessity for tablet computer repair occurs. Thanks to RESCUECOM's tablet computer repair, lack of immediate access to outstanding tablet PC repair will never be a problem again! You may desire our fast onsite tablet computer repair, but when you simply cannot wait for tablet computer repair, only our patented iProtector
®
allows you an immediate connection to our amazing tablet PC repair! There is never any delay when you connect to our fast and flawless computer tablet repair through iProtector
®
. All you need is an Internet connection to reach us instantaneously with just a phone call or a few clicks, making tablet computer repair faster and easier than ever before! That is something you can only get with tablet PC repair from RESCUECOM!
There is no better tablet computer repair than the guaranteed fast and flawless tablet computer repair that RESCUECOM delivers, and no tablet PC repair specialists possess the skill, training, and experience of RESCUECOM Level-3 technicians. Discover why our customers trust us for all their tablet computer repair. When you want your tablet computer repair done right and you need tablet PC repair completed fast and flawlessly, you can always count on tablet computer repair from RESCUECOM! When you require high-quality tablet computer repair, there is only one answer. Call RESCUECOM for phenomenal tablet computer repair at
(703) 986-3233
or get the same unbelievable tablet PC repair by entering your
ZIP code
on our secure website immediately!
Google Reviews Patricia Farr
in the last week
Rescuecom has once again rescued me. This time from a potential identity theft situation, and then a
...
Rescuecom has once again rescued me. This time from a potential identity theft situation, and then after solving that, updating all security and operating systems. All with incredible patience and expertise in what for me was a very distressing situation. My level 3 tech Maddy spent literally days getting everything straightened out and David gave me some tips and advice that I have used. The technicians at Rescuecom are for me the best and most professional, and are always there to help quickly, with understanding and kindness, when you need them most.

less

Carol Vaupel
a month ago
I would give him 5 stars.
...
I would give him 5 stars.

less

Cynthia B. McCoy
a month ago

Sue Baran
a month ago
Jim P. was very good in explaining why a call was inputted and explained the updates that he was goi
...
Jim P. was very good in explaining why a call was inputted and explained the updates that he was going to do from both Windows and Rescuecom. After completed he helped with some boot up programs to be disabled to help give me a little more "speed" in startup. Great experience.

less
View all Google reviews
Featured in: