Server Computer Repair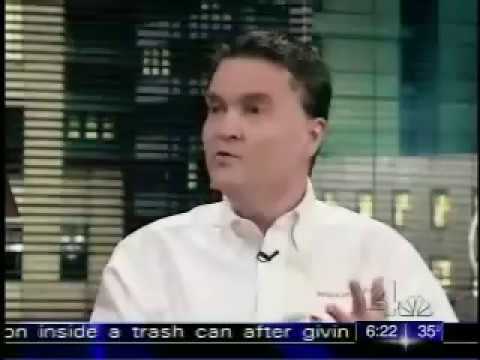 Servers power the entire computer network for innumerable business locations, schools, government offices and facilities everywhere. If a server goes down, it requires immediate server repair that can get it up and running again to maintain important day-to-day operations. In many cases, the necessity of server repair can greatly hamper vital functions and can sometimes be catastrophic, making the need for instant, effective server computer repair all the greater. That means that you cannot leave your server repair needs to just any server repair technicians. Instead, you should leave your server computer repair to the most capable server repair provider in the server repair industry: RESCUECOM! There is no better alternative in server computer repair than the capable server repair of our professional RESCUECOM Certified Level-3 technicians, who use the latest in cloud server repair technology to guarantee a final, complete, and satisfactory result to every server computer repair task performed. When it comes to server repair, you want the best server repair available from any server repair provider in the industry, and that means that you want the exceptional server repair only RESCUECOM can deliver!
RESCUECOM guarantees fast and flawless server repair the first time, every time. This is a guarantee we always fulfill because no one in server computer repair is more skilled or better equipped to handle every server repair situation than RESCUECOM Certified Level-3 technicians, and because we have developed and perfected the best server repair solutions ever created! Whether you require a server repair at your business to restore an office network, in your government office to keep a city running smoothly and efficiently, or at a school to prevent an unscheduled closure, RESCUECOM's server computer repair can get you back running at peak efficiency as quickly as possible. Do not let the essential functions you need to perform suffer from sudden server repair concerns; let RESCUECOM take care of your server repair and you can be back at your best sooner than you could have hoped! Regardless of what your specific server repair needs are, no matter how simple or complex a server computer repair fix you require, you can always count on RESCUECOM to deliver the best server repair resolutions you can get!
Your servers could be susceptible to malware and hacking, and you want to be sure that you are safe from the many threats that can shut your servers down and force you to call upon server repair that can get them running again. We provide the best prevention again threats and attacks online to prevent future server repair through the RESCUECOM Internet Security Suite. Never face damage requiring server computer repair again when you use this phenomenal server repair software! With the RESCUECOM Internet Security Suite, damage to your servers as a result of hackers attacking you with viruses and malware is a thing of the past! This preventative server repair can even prevent ransomware attacks. The RESCUECOM Internet Security Suite is complete cloud-based Internet security protection against any and all malware, viruses, spam, and hacking, no exceptions! Once installed, it continues to provide server repair measures, maintaining preventative Internet security, monitoring, and protection on a daily basis to ensure that a server computer repair need never strikes unexpectedly again. In fact, we promise that you will never require server repair because of an online attack so long as you continues to use the RESCUECOM Internet Security Suite!
RESCUECOM is a partner with Microsoft, one of the largest tech companies in the world, which recognizes us for outstanding server repair service! Whatever you need from your server computer repair company, RESCUECOM provides is fast and flawlessly! Our server repair is available anytime, anywhere to handle all of your server computer repair needs, and you can reach a RESCUECOM Certified Level-3 technician for server repair 24/7/365 with no exemptions whatsoever! Your local server repair store, RESCUECOM never closes, even over the weekend and on holidays, no matter how suddenly you want server repair. When you contact RESCUECOM for server computer repair, you will always talk to a U.S.-based RESCUECOM Certified Level-3 technician, never a server repair specialist from overseas. You will never have difficulty understanding the explanation of your problem or the server repair solution we are implementing. RESCUECOM always gives you a clear description of your issue and how we plan to help you, and we explain all of our server repair in a way anyone can understand! Since we never close, someone is always available to answer the phone when you call for server repair or to offer remote server repair through our amazing iProtector
®
software, and you never have to wait on hold for hours to talk to someone for server computer repair with server repair from RESCUECOM!
There is no reason to suffer from the need for immediate server repair. RESCUECOM delivers server repair solutions at a moment's notice no matter where or when you are looking for server computer repair or how challenging the server repair task may be. RESCUECOM is your all-in-one server repair provider with fast and flawless solutions anytime, anywhere! Trust the industry leader in server repair with everything you could ever need in server computer repair. Only we can guarantee that you can have all of your technology issues and frustrations solved at all times through the top cloud server repair solutions performed by RESCUECOM Certified Level-3 technicians, the best server computer repair experts anywhere! Find out for yourself the many benefits you can receive by choosing server repair from RESCUECOM to deal with all of your server repair needs. Get superior server repair that can handle Internet attacks, loss of connectivity, data retrieval, system recovery, performance boosts, and much more through server repair from RESCUECOM! Do not hesitate to get your servers running their best by enjoying the benefits of RESCUECOM's superior server repair. Receive the highest quality server repair in the server computer repair industry by calling or entering your
ZIP code
on our website today!
Google Reviews

robert hand
a week ago
I am thoroughly impressed with this company. The attention to detail, a high level of professionalis
...
I am thoroughly impressed with this company. The attention to detail, a high level of professionalism, and sticking with some rather pesky problems until both the technician and I were satisfied with the results. Bravo!

less

David Gelabert
a month ago
Great service, The technicians know what they are doing. We talked a lot. Both Dave and Roy are ext
...
Great service, The technicians know what they are doing. We talked a lot. Both Dave and Roy are extremely knowledgeable.They kept me up to date on all activities and how to stay working. I know how to get into trouble, but not get out of it.

less

conny larson
a month ago
Fantastic service!! Thank You !!
...
Fantastic service!! Thank You !!

less
Michael Bender
2 months ago
The most awesome professional service. They fixed major issues
...
The most awesome professional service. They fixed major issues

less
View all Google reviews
Featured in: