IBM Laptop Service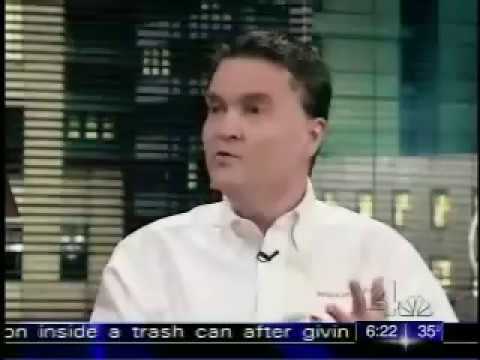 Do you own an IBM laptop? Follow this individual's experience with IBM's laptop repair services, as we show you how RESCUECOM, a professional laptop repair company, could have provided a better service. This man had a problem with his laptop and couldn't do a system restore to correct the problem because the system restore file was ruined. The next thing the man did was ask IBM's laptop repair services to send him a new copy of the restoration CD, and he would have to wait three days for the CD.
Instead of calling IBM, he could have called RESCUECOM at
(703) 986-3233
or contacted us online, and spoken with a live, trained representative with the knowledge to assist him with his particular IBM laptop repair. The experts at RESCUECOM are available 24 hours a day, seven days a week, 365 days of the year, so whatever time it was wouldn't have been a concern for him or you. After he contacted RESCUECOM, a certified technician could have been at his home or office providing him with an on-site IBM laptop repair within one hour. RESCUECOM is a nationwide company, so his location wouldn't have been a concern, either.
Instead he chose to wait three days. When the CD arrived and he began going through the restoration process, he got halfway through and realized a disc was missing from the collection, and he couldn't continue without it. When he called IBM's laptop repair services again they wouldn't claim responsibility for the mistake because another company ships out CDs for them. An IBM rep did say, however, that the man would be sent more CDs but he couldn't be sure the missing CD would be included. Frustrated by now, his repair could have been completed days ago if he chose to call RESCUECOM. Our expert techs at RESCUECOM are the best in the business at IBM laptop repair, and you can always feel confident with our services because we provide you with a superior satisfaction guarantee. For all your future IBM laptop repairs, contact RESCUECOM for fast and flawless service.
Google Reviews

Patricia Farr
in the last week
Rescuecom has once again rescued me. This time from a potential identity theft situation, and then a
...
Rescuecom has once again rescued me. This time from a potential identity theft situation, and then after solving that, updating all security and operating systems. All with incredible patience and expertise in what for me was a very distressing situation. My level 3 tech Maddy spent literally days getting everything straightened out and David gave me some tips and advice that I have used. The technicians at Rescuecom are for me the best and most professional, and are always there to help quickly, with understanding and kindness, when you need them most.

less

Carol Vaupel
a month ago
I would give him 5 stars.
...
I would give him 5 stars.

less

Cynthia B. McCoy
a month ago

Sue Baran
a month ago
Jim P. was very good in explaining why a call was inputted and explained the updates that he was goi
...
Jim P. was very good in explaining why a call was inputted and explained the updates that he was going to do from both Windows and Rescuecom. After completed he helped with some boot up programs to be disabled to help give me a little more "speed" in startup. Great experience.

less
View all Google reviews
Featured in: