Tech News Site Covers RESCUECOM
Don't Buy New Laptops Until You've Read This 2018 Computer Reliability Report
By worldofbuzz.com on March 22, 2018
Legend has it that laptops can read your mind. When you need your laptop to perform the most, it will fail on you by just refusing to function or will simply spend the next 30 minutes updating softwares by itself.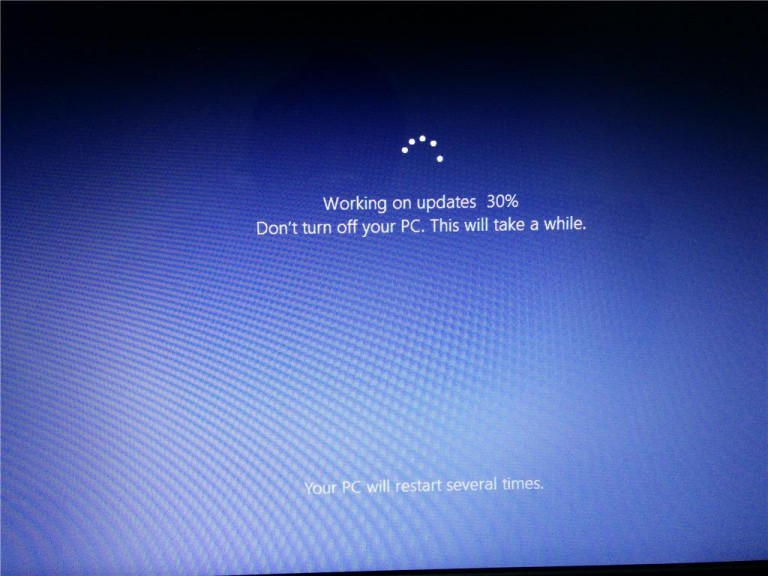 Source: Microsoft
Which is why it's very crucial to buy the right one in the first place and that's where this report comes in handy. RESCUECOM has just released their 2018 Computer Reliability Report, which ranks laptops of different brands in terms of reliability.
In case you're wondering, RESCUECOM is the industry leader in computer repair and they regularly provide data on this issue based on their service records.
Here's the reliability report:
Brand
U.S. Computer
/Tablet Market Share1, 2U.S.
PC
/Tablet
1, 2(% share of
computers
shipped)
RESCUECOM Computer
/TabletPC
/Tablet Repair
Share
1, 2
(% of
service calls
to
)
Reliability Score
1Relia-
bility Score1
Reliability Grade1Relia-
bility Grade1
1. Apple
20.7%
3.11%
665
A+
2. Samsung
6.2%
2.29%
270
A-
3. IBM/Lenovo
8.5%
7.3%
118
B+
4. Microsoft
1.1%
1.3%
84
B
5. Dell
16.4%
22.4%
74
C+
6. Acer
3.2%
4.9%
66
C
7. HP
19.8%
37.3%
53
D
8. Asus
2.1%
5.0%
42
D-
1 – Market share numbers provided by IDC.
2 – Brands percentage share of calls into RESCUECOM call center
3 – Calculated percent of computers released on the market against the number of repair calls per brand.
4 – Assigned by RESCUECOM to simplify the reliability scoring system.

There's no doubt that Apple manufactures great laptops, but let's face it, they are pretty expensive. So the best alternative would be Samsung laptops, which boast sleek designs and superior performance, according to Davil Milman, the head of RESCUECOM.
However, if neither of the options fit your budget, you can always go for IBM/Lenovo's ThinkPad 13.
"To get the best balance of quality and value, think IBM/Lenovo, as in the newly released ThinkPad 13, which comes in at around USD$500 (approx. RM1,900). With its superb processing power, speed, durability, long battery life, and excellent keyboard, it is the best budget laptop according to the RESCUECOM 2017 holiday laptop review," David said.
Meanwhile, Asus received the lowest reliability ranking with a score of 42 and a 'D-' reliability grade! It was reported that Asus once reigned supreme in the laptop industry but it was quickly dethroned in the race by its better financed competitors. In fact, some of the Asus laptops are still running on old designs!
If you're looking to buy a new laptop, it's best to invest in a reliable one, because you don't want to burn a hole in your pocket twice, right?
Google Reviews Patricia Farr
in the last week
Rescuecom has once again rescued me. This time from a potential identity theft situation, and then a
...
Rescuecom has once again rescued me. This time from a potential identity theft situation, and then after solving that, updating all security and operating systems. All with incredible patience and expertise in what for me was a very distressing situation. My level 3 tech Maddy spent literally days getting everything straightened out and David gave me some tips and advice that I have used. The technicians at Rescuecom are for me the best and most professional, and are always there to help quickly, with understanding and kindness, when you need them most.

less

Carol Vaupel
a month ago
I would give him 5 stars.
...
I would give him 5 stars.

less

Cynthia B. McCoy
a month ago

Sue Baran
a month ago
Jim P. was very good in explaining why a call was inputted and explained the updates that he was goi
...
Jim P. was very good in explaining why a call was inputted and explained the updates that he was going to do from both Windows and Rescuecom. After completed he helped with some boot up programs to be disabled to help give me a little more "speed" in startup. Great experience.

less
View all Google reviews
Featured in: