RESCUECOM's 2015 Q2 Computer Reliability Report Rates the Reliability of PCs and Tablets
5 Channel Ops: PC, Tablet Reliability Rated, Nutanix Flexes Cloud Pricing, Google's New CDN Deals
by channelpartnersonline | September 10, 2015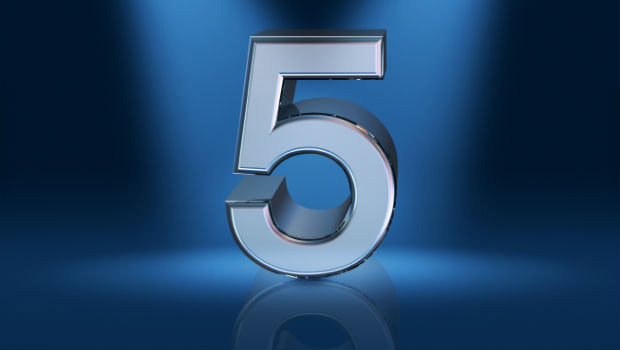 This week has been all about prep for our Cloud Partners event next week in Boston. Beantown weather is shaping up to be pretty perfect, in case you're on the fence about heading to the city. There's still time to register, including for our three concurrent education tracks. In our recent reader survey, you asked for more actionable information, so we worked hard to pull together 10 sessions that will deliver best practices you can use now to improve your business.
Wednesday sessions include Jonathan Feldman, the CIO of Asheville, North Carolina, on selling cloud to skeptics, and Intelisys' senior vice president of cloud transformation, Andrew Pryfogle, and friends, on five best practices to sell IT as a service. We'll also discuss the most profitable cloud verticals, hear about adding a cloud security practice from someone who's been there, the legal realities of cloud, how to vet cloud vendors, the pros and cons of reselling Amazon's and Google's clouds and much more. I hope to see you there.
Gemalto First Half 2015 Breach Level Index — Yeah, It's Bad
You may want to prioritize that session on adding a security practice, because according to Gemalto, data breaches increased by 10 percent in the first six months of 2015 compared with the first half of 2014. That's according to its 1H 2015 Breach Level Index Report, released this week. Customers clearly need help.
One bright spot is that, while 246 million records were compromised worldwide, that represents a 41 percent decrease, likely because the retail industry learned from last year's mistakes and has better data sharing (see my coverage of the new Retail Cyber Intelligence Sharing Center).
Or, maybe it's because attackers turned their attention to more lucrative targets. The retail sector saw a significant drop in the number of stolen data records, accounting for 4 percent compared to 38 percent for the same period last year. The bad news is that much of the data that was compromised yielded valuable health-care information. The identity theft attack on Anthem Insurance alone exposed 78.8 million records.
"Cybercriminals are still getting away with big and very valuable data sets," said Jason Hart, vice president and chief technology officer for data protection at Gemalto, in a statement. "For instance, the average health-care data breach in the first half of 2015 netted more than 450,000 data records, which is an increase of 200 percent compared to the same time last year."
What should you do? Recommend encryption for starters. Only 4 percent of data affected by breaches was encrypted, and thus useless to thieves. That's up from 1 percent in H1 2014, but it's still a dismal number. Hart also suggests better identity and access-control techniques, including multi-factor authentication.
You can also gather vertical- and region-specific information for customers from Gemalto's Breach Level Index site, which tracks the total number of records lost and breaks incidents down by industry, source, type and geographic region. If you're looking to add security offerings, a Gemalto spokesman said the company currently has 1,430 partners worldwide, and that about 60 percent of the company's business comes via the channel.
SaaS revenue for messaging and Web/malware security was $268 million in 2Q15, an increase of 38 percent over 2Q14.
RESCUECOM Rates Laptops for Reliability
The death of the PC has been greatly exaggerated, as partners know. Yes, sales are down, but that has a lot to do with companies keeping hardware longer. So when recommending a new purchase, especially when a customer is buying hundreds of machines, it's important to be sure that the devices will hold up. Helping consumers and partners make wise choices for the long-term is the idea behind the 2015 Q2 Computer Reliability Report from computer repair and tech-support provider RESCUECOM, released this week to coincide with back-to-school purchases. The report looks at tablets as well as PCs and calculates reliability scores by comparing a manufacturer's computer and tablet market share with the number of tech support calls for those devices.
The top-level finding is that the most reliable manufacturers have continued improving, while less-reliable brands are not making much headway. Samsung, Apple and IBM/Lenovo top the list, in that order. Dell posted improvement this year, and Microsoft Surface tablets earned a solid "B." HP came in dead last among the nine brands rated.
PLUS: Besides (or partly because of?) making strides in its PC reliability, Dell was the recipient of a "Rising Star" award at the 2015 Global Technology Distribution Council (GTDC) Summit North America, held this week in San Francisco. Last year Dell earned silver among hardware companies with revenue of $500 million or more. The Global Technology Distribution Council is an industry consortium representing the tech distributors that drive more than $135 billion in annual worldwide sales of products, services and solutions. Its annual North America Rising Star Awards recognize technology companies with exceptional year-over-year sales growth through North American distributors.
Nutanix FlexPrice
Here's one I missed: Late last month, Nutanix announced FlexPrice, a new purchasing program that helps solutions providers acquire Nutanix gear to build cloud-based and managed services, including desktop and disaster-recovery offerings, without high upfront costs. The company plans an informational Webinar on Sept. 23. Essentially, service providers can purchase qualified Nutanix hardware and software on a flexible subscription basis with three, six-, 12- and 36-month term-based pricing.
Nutanix also won gold at the Global Technology Distribution Council event among hardware companies with revenue of $25 million to $100 million (see the complete list here.)
"In order to win against the legion of low-cost cloud providers, we need to deliver greater customer value via differentiated services," said Kevin Meany, CTO and co-founder of MSP Versatile, a Nutanix customer. "With Nutanix FlexPrice, we can now focus on our service definition and delivery and stand apart from cloud providers who sell strictly on price."
Nutanix's Xtreme Computing Platform is a hyperconverged infrastructure system; essentially a preassembled private cloud stack that bundles storage, compute and a hypervisor into scale-out X-86 boxes along with automation, security and management software. IDC says it found that that using Nutanix for internal datacenters can reduce infrastructure management time by 71 percent and achieve a five-year ROI of 510 percent. The company is accepting partner applications.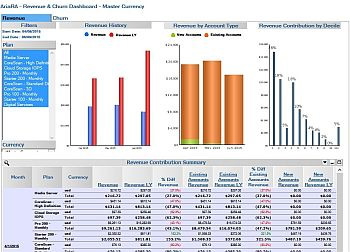 PLUS: Speaking of managing the costs of spinning up cloud services, earlier this week we covered Aria' Systems' launch of Aria Revenue Analytics, software that enables partners to assess the health of their recurring-revenue businesses while evaluating and acting on revenue-generating opportunities. John Breul, Aria's VP of business development, told us that the product is meant to help partners optimize recurring revenue growth.
Level 3 Extends Its CDN to Google Cloud
Level 3 announced this week that Google Cloud Platform customers can now access its content-delivery network services through the Google CDN Interconnect edge network. Traffic from Google Cloud Platform to Level 3's CDN travels through high-performance links from Google's edge PoPs to Level 3's Origin Servers, said Level 3 in a statement. Content is then distributed to global edge-caching locations.
Caching cloud-based content as close as possible to end users can decrease latency. Partners on the fence about reselling Google's cloud offering, especially to customers that deliver bandwidth-heavy content, based on concerns about performance, have one less thing to worry about. Level 3 says it can deliver cached content in multiple formats, including: HTTP, HTTPS, HLS, HDS, DASH and Smooth Streaming. As for security, Level 3 supports geo and IP blocking, token and user authentication, SSL and DDoS mitigation.
Besides Level 3, Google also announced this week CDN deals with CloudFlare, Fastly and Highwinds.
PLUS: Google is working on new tech sure to make the world a bit brighter for those among us who hate germy public touchscreens. MENSXP reported this week on Project Soli, a new interaction sensor that uses radar to capture finger motions at up to 10,000 frames per second. That's right: Wave your finger above the "accept" button on those nasty grocery store payment screens. Thanks, Google.
Customers Interested in Win10? Don't Forget IE
Browser-management software provider Browsium announced this week that version 3.6 of its Ion platform adds support for IE on Windows 10, custom configurations in Java Version Manager to handle multiple versions of Java in one Ion profile, improved rule evaluation to process 302 redirects from a Web server and handle very long URLs, and improved user agent strings. Last week, the company announced that HP has integrated Ion as a core component of its WebApp Accelerator Service for Internet Explorer 11, part of its Enterprise Services for Windows 10.
Note that "Windows 10 support" means Ion 3.6 works with IE11, not with the new Edge browser, though Browsium says it's on the Edge case. Ion customers can download the new version now, and the company is offering evaluation kits by request. Gary Schare, Browsium's president, told me that the company's channel program is open to a variety of partners, from small systems integrators to large software resellers.
Google Reviews

Carli Wittkowski
a week ago
Amazing service! This is my first time with Rescuecom and I am extremely pleased. Great Customer se
...
Amazing service! This is my first time with Rescuecom and I am extremely pleased. Great Customer service and so very helpful. I would most definitely recommend.

less

Karen Beller
2 weeks ago
Rescuecom is excellent. I was scammed and Roy cleared my desktop. Excellent service and Roy was very
...
Rescuecom is excellent. I was scammed and Roy cleared my desktop. Excellent service and Roy was very knowledgeable. Thank You.

less

Robin Penick-Funderburk
3 weeks ago
A hacker with the alias "DEATHRIDGE" entered a company Teams meeting via someone invited as a guest,
...
A hacker with the alias "DEATHRIDGE" entered a company Teams meeting via someone invited as a guest, and started taking control of my computer and my life. They sent emails pretending to be me that really looked like they were coming from me. They tried to take control of our corporate bank accounts, added themselves as a user to my Microsoft account, and locked me out of my computer as my passwords no longer worked. My ability to run a telecom company ground to a halt, and all my company and personal information was at their fingertips. I felt so helpless, and I needed folks smarter than the hacker(s) to do battle for me. Our typical computer pros couldn't handle it, and neither could other "experts" I called. Lucky for me I called RESCUECOM, and they immediately got to work. They didn't complain though I was asking for help in the middle of the night, but immediately got to work and worked non-stop to restore everything and protect me going forward. The team at RESCUECOM are my knights in shining armor, and they're the absolute best!

less

Krishna Kambhampati
2 months ago
Roy was very helpful for fixing my booting issue. I called really late (10pm) and there was someone
...
Roy was very helpful for fixing my booting issue. I called really late (10pm) and there was someone to answer my call. I would recommend them to anyone that needs tech support.

less
View all Google reviews
Featured in: