Best Tech Suggestions From RESCUECOM
2018 RESCUECOM Computer Repair Report - Why Computers Break: Repair or Replace?
POSTED BY: seekingalpha Mon July 16, 2018 8:35 AM|PR Newswire
SYRACUSE, N.Y., July 16, 2018 /PRNewswire/ -- Do tech issues prevent you from using your computer or mobile device and frustrate you? Unless you are a tech expert, the answer is probably yes. So many things can go so wrong with your technology that you question fixing it at all. "Many customers ask if it's worth fixing a computer that has a problem," says David A. Milman, CEO of RESCUECOM. He goes on: "To determine whether you should fix your technology or junk it for a new one depends on how important your existing computer setup, programs, and data are to you."
When deciding to repair or replace, take an inventory of your computer and ask yourself the following:
Will the time & effort to replicate my system on a new computer cost less than repair?
Do I have the technical skills to move my data and install my programs on a new computer?
Do I have hundreds or even thousands of dollars to spend on a new computer?
If the answer to any of these questions is "No," then a repair is your best bet. What are the most common computer repairs you might experience?
Why Windows?
Despite efforts to fix Windows apps, issues are more prevalent now. Developers focus on Google and Apple apps, making Microsoft's app store smaller.
Windows apps being part of the Windows OS means a slew of problems. Microsoft updates sometimes cause more problems than they solve, but some do protect against glitches. Having system restore points, reverting to a previous update if necessary, or troubleshooting can provide fixes.
My computer is infected! Why, and how can I clean it?
Between new viruses, spyware subversively stealing personal data, popups, adware getting your browsing habits, and ransomware locking your computer until you pay a ransom, the Internet is scary. Constantly updated paid antivirus software is the only solution.
I cannot log into my email.
Almost all email issues are forgotten passwords. You must remember them without giving them away freely.
What if my computer fails to boot or performs poorly?
Again, having restore points is key. Using a previous restore point is the best (sometimes only) way to fix bad updates or attacks harming your computer. Eliminating unnecessary programs also frees space.
How can I make my Internet more consistent?
Router configuration errors, wireless interference, or other such issues cause Internet connection problems. Your wireless carrier can tell you if Internet connection struggles on your phone warrant a fix or replacement.
Can I recover lost data? How can I avoid losing it again?
Malware can steal and corrupt your computer's data. Use the cloud to avoid this, and back it up to retrieve it.
What about Mac users?
If a Mac suffers from problems, Apple does have support. This does not apply to older machines, however, and a problem with a laptop means you need to ship it in for service and wait weeks to get it back. In these cases, professional local tech support is a better option.
The technical problems affecting people most commonly in 2018 are as follows:
Rank
Problem

Percentage

%

1
Windows apps work poorly
49.4%
2
I have trouble with Windows
18.0%
3
My computer has a Virus/Spyware/Malware/Pop-Up Ads
9.7%
4
Email Issues
4.6%
5
Printer Difficulty
4.6%
6
My computer will not boot
4.1%
7
My computer is choppy / performing badly
3.6%
8
My Internet connection is unstable or nonexistent
2.9%
9
I lost data
2.9%
10
Caused by User
0.3%
11
Hardware Trouble
0.13%
12
Mac Applications
0.07%
13
Mac OS
0.07%
Media Contact:
David A. Milman, CEO
david@rescuecom.com
1-315-882-1100
Google Reviews Nikki Edwards
in the last week
This was my first experience with Rescuecom. I got a tech named Roy.He was amazing! He was knowledge
...
This was my first experience with Rescuecom. I got a tech named Roy.He was amazing! He was knowledgeable, patient, with excellent customer service skills. While fixing my machine, he built great rapport to avoid dead air. He was so detailed oriented that he even concluded that I wore glasses simply because my fonts were SLIGHTLY larger. He went above and beyond by ensuring that my virus infected machine was cleaned to perfection to include edge, IE, google chrome etc...I will request him every time. You should also!

less David Elderkin
in the last week
Andrew was very nice, very professional, and funny (!). I enjoyed having him help me. and look forw
...
Andrew was very nice, very professional, and funny (!). I enjoyed having him help me. and look forward to speaking with him again (not for a serious problem, i hope)

less Deborah O'Connor-Slater
a week ago
Just completed my first service call to Rescuecom Syracuse. It was a rewarding experience. I have a
...
Just completed my first service call to Rescuecom Syracuse. It was a rewarding experience. I have a very older machine and was afraid I could not recover lost or corrupt files. The response time from service call to response from technician was very fast (maybe 10 Min)The Technician Anthony was very courteous. He walked me through the process of recovering my "lost" files. Everything was recovered and I am good to go. He took the time to explain what he was doing and in his follow-up he made some very helpful recommendations to maintain my computer. I am very satisfied with the service and recommend it to anyone who is having computer problems.

less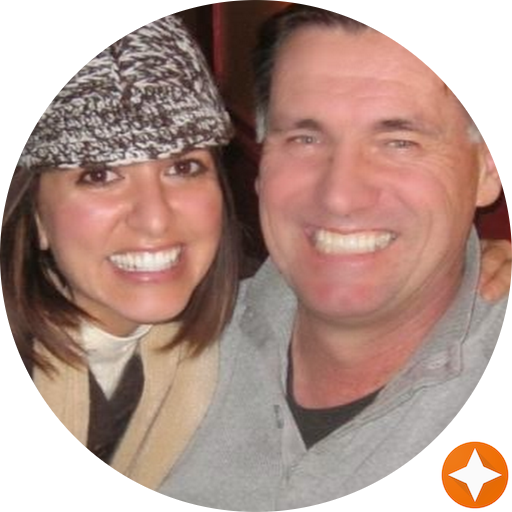 Tom Seabrooke
a week ago
Support was the best, thanks Anthony for your help. You saved the day and I will recommend you guys
...
Support was the best, thanks Anthony for your help. You saved the day and I will recommend you guys to all my associates. 5 Stars*****

less
View all Google reviews
Featured in: