Top Spot in 2018 Holiday Computer Reliability Report Hailed by Samsung Central
Report: Samsung tops U.S. computer reliability firms list
Posted on October 17, 2018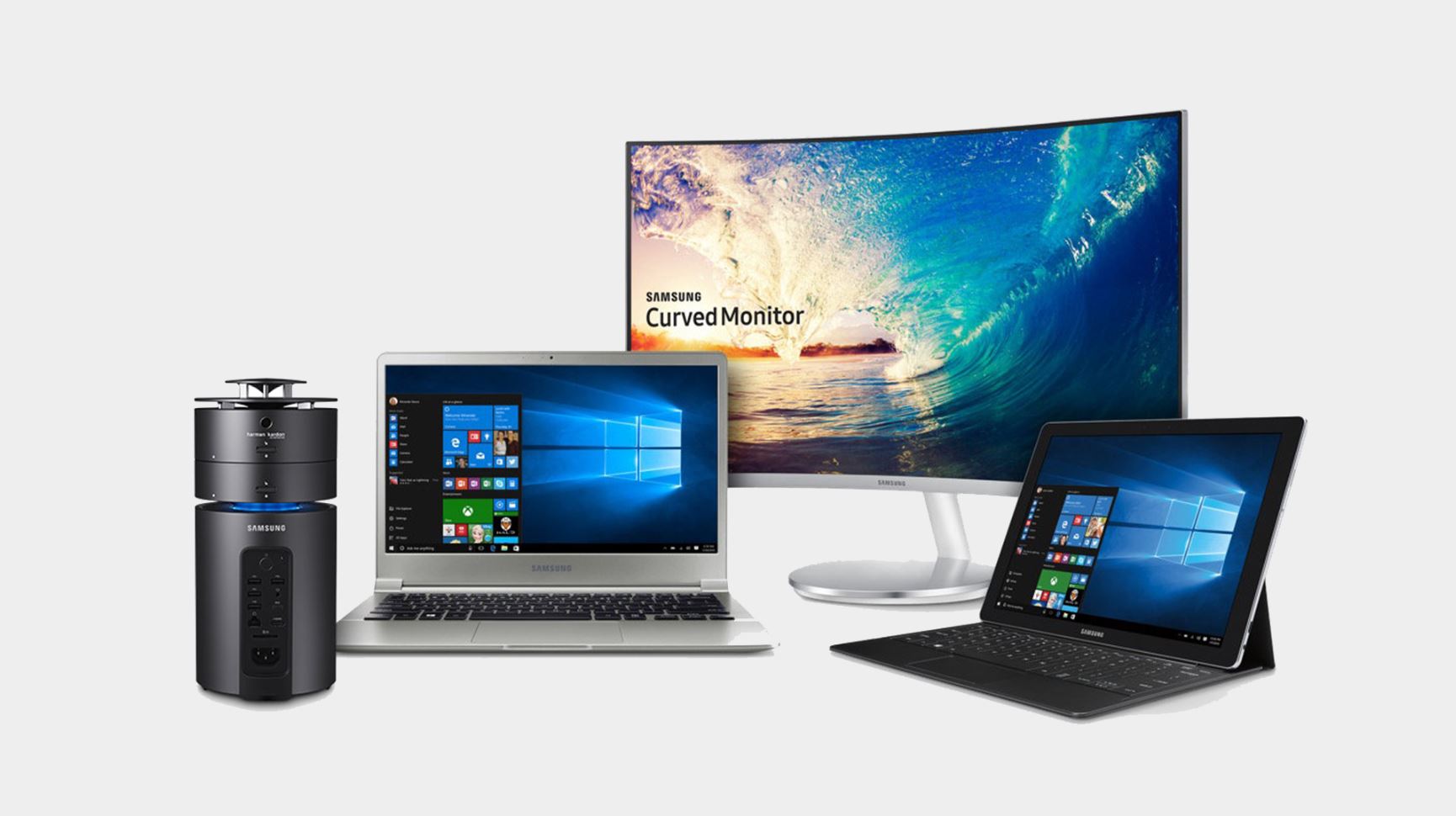 A recent report reveals Samsung's computers are considered to be more reliable in the US and beaten everyone, including Apple, in reliability. This report also reveals that Samsung's computers are appeared as the best choice for anyone's computer needs and great value, delivering more tech for less money.
The report assembled by RESCUECOM shows, Samsung's computers take up around 6.4% of the U.S. market, with 1.63% of its repairs and highest 393 Reliability Score (A+ Grade). The figure compares to Apple, which takes up 12.7 percent of the market while accounting 8.7% of its repairs share and 145 Reliability Score (B Grade).
Samsung and Apple have long been battling for the top spot in the annual Computer Reliability Report from RESCUECOM. In a previous RESCUECOM reports have shown Samsung falling just short of Apple, but no longer. In the 2018 holiday season, Samsung can now claim the crown for most reliable computers.
"Samsung continues to impress, making significant investments in quality improvement. Apple, the trillion-dollar tech behemoth, has been the longstanding leader in quality and innovation. Everyone else is fighting to stay relevant," says RESCUECOM's David A. Milman.
To read the full report please visit the official here.
Brand
U.S. Computer
Market Share
Computer Repair
Share1
Reliability Score
2Relia-
bility Score2
Reliability Grade3Relia-
bility Grade3
1. Samsung
6.4%
1.63%
393
A+
2. Lenovo
14.9%
5.9%
253
A
3. Apple
12.7%
8.7%
145
B
4. Dell
28.6%
27.4%
104
B-
5. Microsoft
1.8%
1.83%
99
C+
6. HP
29.3%
35.9%
82
C
7. Acer
3.3%
5.3%
63
D
8. Asus
2.3%
3.9%
58
D-
1 – Brands percentage share of calls into RESCUECOM call center
2 – Calculated percent of computers released on the market against the number of repair calls per brand.
3 – Assigned by RESCUECOM to simplify the reliability scoring system.

Google Reviews

Patricia Farr
in the last week
Rescuecom has once again rescued me. This time from a potential identity theft situation, and then a
...
Rescuecom has once again rescued me. This time from a potential identity theft situation, and then after solving that, updating all security and operating systems. All with incredible patience and expertise in what for me was a very distressing situation. My level 3 tech Maddy spent literally days getting everything straightened out and David gave me some tips and advice that I have used. The technicians at Rescuecom are for me the best and most professional, and are always there to help quickly, with understanding and kindness, when you need them most.

less

Carol Vaupel
a month ago
I would give him 5 stars.
...
I would give him 5 stars.

less

Cynthia B. McCoy
a month ago

Sue Baran
a month ago
Jim P. was very good in explaining why a call was inputted and explained the updates that he was goi
...
Jim P. was very good in explaining why a call was inputted and explained the updates that he was going to do from both Windows and Rescuecom. After completed he helped with some boot up programs to be disabled to help give me a little more "speed" in startup. Great experience.

less
View all Google reviews
Featured in: