RESCUECOM Report in Canadian Publication
Apple Computers Take Top Spot in Latest RESCUECOM Reliability Report
By iphoneincanada.ca on Tue, March 13, 2018 at 9:46 AM PDT
It's popular to decry the "Apple tax" – the mythical premium Apple customers pay for Macs. But few look at the other side of the coins: what you get for your money. In Apple's case: the best reliability and support.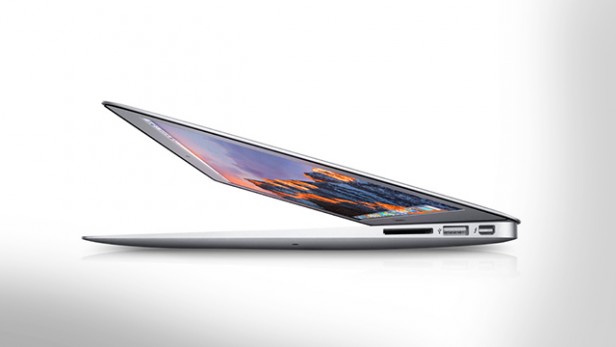 Mac computers are known for their reliability, as they're capable of withstanding years of heavy use. According to the latest Computer Reliability Report compiled by RESCUECOM, Apple's machines are so reliable they've been awarded an incredible A+ rating in the firm's independent analysis.
Several factors are considered in determining how reliable a certain computer is, however RESCUECOM's analysis offers up an overall reliability score which is calculated by comparing the marketshare captured by a PC vendor (such as Apple, Samsung, or Microsoft) in relation to that vendor's "repair share."
RELIABILITY REPORT:
Brand
U.S. Computer
/Tablet Market Share1, 2U.S.
PC
/Tablet
1, 2(% share of
computers
shipped)
RESCUECOM Computer
/TabletPC
/Tablet Repair
Share
1, 2
(% of
service calls
to
)
Reliability Score
1Relia-
bility Score1
Reliability Grade1Relia-
bility Grade1
1. Apple
20.7%
3.11%
665
A+
2. Samsung
6.2%
2.29%
270
A-
3. IBM/Lenovo
8.5%
7.3%
118
B+
4. Microsoft
1.1%
1.3%
84
B
5. Dell
16.4%
22.4%
74
C+
6. Acer
3.2%
4.9%
66
C
7. HP
19.8%
37.3%
53
D
8. Asus
2.1%
5.0%
42
D-
1 – Market share numbers provided by IDC.
2 – Brands percentage share of calls into RESCUECOM call center
3 – Calculated percent of computers released on the market against the number of repair calls per brand.
4 – Assigned by RESCUECOM to simplify the reliability scoring system.

In its analysis, Apple garnered a repair share of 3.2 percent and a whopping 665 reliability based on the company's marketshare of 20.7 percent, which includes Mac desktops, laptops, and even factors in iPad devices, as well.
Samsung, who garnered the second best score under Apple in the firm's analysis, received a lower repair share of just 3 percent. However, based on the South Korean company's respectively paltry marketshare of 6.2 percent in the United States, it earned an A- based on the reliability score of only 270.
"The Samsung – Apple battle continues with Samsung coming in second to Apple but holding a higher rank than others due mostly to superior PCs like the sleek, elegant, and powerful ArtPC PULSE," said David Milman, the head of RESCUECOM.
RESCUECOM attributed number of the issues within the computer market to machines with older designs. According to the company, these designs "worked years ago," but fail to modernize with "today's very complex operating systems."
If computer companies want to improve their reliability, says RESCUECOM, then they will need to invest more heavily in research and development to create computers more well-suited to today's software.
Google Reviews

Patricia Farr
in the last week
Rescuecom has once again rescued me. This time from a potential identity theft situation, and then a
...
Rescuecom has once again rescued me. This time from a potential identity theft situation, and then after solving that, updating all security and operating systems. All with incredible patience and expertise in what for me was a very distressing situation. My level 3 tech Maddy spent literally days getting everything straightened out and David gave me some tips and advice that I have used. The technicians at Rescuecom are for me the best and most professional, and are always there to help quickly, with understanding and kindness, when you need them most.

less

Carol Vaupel
a month ago
I would give him 5 stars.
...
I would give him 5 stars.

less

Cynthia B. McCoy
a month ago

Sue Baran
a month ago
Jim P. was very good in explaining why a call was inputted and explained the updates that he was goi
...
Jim P. was very good in explaining why a call was inputted and explained the updates that he was going to do from both Windows and Rescuecom. After completed he helped with some boot up programs to be disabled to help give me a little more "speed" in startup. Great experience.

less
View all Google reviews
Featured in: