New Leader Takes Top Spot in RESCUECOM 2014 Computer Reliability Report!
RESCUECOM Computer Reliability Report 2014 has Newcomer Claiming Top Spot by Wide Margin
IT News Online
February 18, 2014
The results are in for RESCUECOM's 2014 Computer Reliability Report: Amazon comes out of nowhere to claim the top spot with a score that beats its nearest competitor by an order of magnitude!
SYRACUSE, N.Y., Feb. 18, 2014 /PRNewswire/ -- "The 2014 computer reliability report indicates a dramatic shift in the status quo when it comes to technology reliability," said David Milman, CEO of RESCUECOM. "Amazon has come seemingly out of nowhere to claim the top spot in computer reliability with their line of Kindle Fire tablets. However, Amazon's success does not come as the result of anyone's sudden failure. The reliability scores for other manufacturers are consistent with previous RESCUECOM Computer Reliability reports, with only Lenovo experiencing a substantial drop in its score from the last quarter."
The computer reliability report scores for 2014 are:
1. AMAZON (7590)
2. SAMSUNG (768)
3. APPLE (296)
4. IBM/LENOVO (151)
5. ASUS (96)
6. TOSHIBA (59)
7. HP (41)
8. DELL (39)
9. ACER (9)

Amazon's extremely high reliability score is potentially explainable by the company's new "Mayday" feature. Amazon's Mayday service builds live tech support service into their Kindle Fire tablets. This feature increases the reliability score for the manufacturer as it significantly reduces the customers' need to seek third-party tech support. However, Mayday only provides access to Level-1 tech support. For more severe technology issues, users can access RESCUECOM Certified Level-3 technicians instantly through RESCUECOM's iProtector™ software.
Apple and Samsung retain strong reliability scores to round out the top three spots. Apple and Samsung have remained in the top three for the fourth straight quarter, demonstrating a high level of consistency in their reliability.
RESCUECOM determines the manufacturer's reliability by comparing their market share of shipped computers and tablets in a given time period to the percentage of computer repair and tablet repair calls RESCUECOM's Level-3 Certified Technicians handle for that same manufacturer.
RESCUECOM used the following data to calculate reliability scores for the 2014 Computer Reliability Report:
Manufacturer

Manufac-
turer
U.S.
Computer
/Tablet
Market
Share
1, 3
(Percentage of
Share computers
shipped)
RESCUECOM
Computer/
Tablet
Repair
Share
1, 2
(Percentage of
service calls
to
(703) 986-3233)
Reliability
Score
1, 2
AMAZON
10.9%
0.1%
7590
SAMSUNG
11.0%
1.4%
768
APPLE
26.3%
8.9%
296
LENOVO
/IBM
4.6%
3.0%
151
ASUS
5.0%
5.2%
96
TOSHIBA
3.5%
5.9%
59
HP
11.0%
26.8%
41
DELL
9.7%
25.1%
39
ACER
1.8%
19.2%
9
1 - Computer repair share percentages and computer reliability scores include tablets.
2 - The computer reliability report does not include "other" manufacturers. "Other" is defined as all manufacturers that have below 1.0% market share.
3 - Market share numbers are provided by IDC.
About RESCUECOM:
RESCUECOM provides computer repair and computer support, 24/7: Meeting every tech support need including data recovery, virus removal, networking, wireless services, and computer support for all brands of hardware and software. For computer support or information on products, services, or computer repair, visit http://www.rescuecom.com or call (703) 986-3233.
For More Information, Contact:
David Milman
CEO
pr@rescuecom.com
1-315-882-1100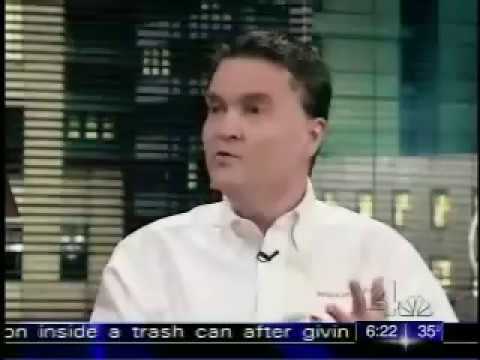 Google Reviews

Carol Vaupel
a month ago
I would give him 5 stars.
...
I would give him 5 stars.

less

Cynthia B. McCoy
a month ago

Sue Baran
a month ago
Jim P. was very good in explaining why a call was inputted and explained the updates that he was goi
...
Jim P. was very good in explaining why a call was inputted and explained the updates that he was going to do from both Windows and Rescuecom. After completed he helped with some boot up programs to be disabled to help give me a little more "speed" in startup. Great experience.

less

Jan Jones
a month ago
...
Excellent Service!

less
View all Google reviews
Featured in: