RESCUECOM Speaks on iPhone 6 Privacy Policy
New iPhone 6 Policies: they're promising you privacy
CNYCentral.com
September 19, 2014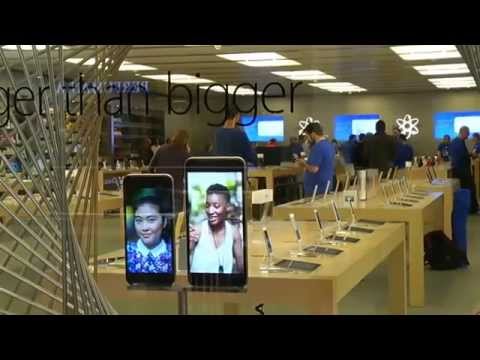 SYRACUSE -- Fresh out of the box, dedicated Apple customer, Serge Stambolyan takes out his brand new iPhone 6 for the first time.
"I had the 5S and I upgraded it to the next year because I had bad luck with my 5S. I dropped it in the pool. I was like, I might as well get the new one before I break this one," says Stambolyan.
While Apple hasn't created a water proof phone for Stambolyan yet, they did add something that will protect the data inside your phone. Apple won't pass along your information to any other agencies including law enforcement.
So, the only one who can see what's on your phone, is you.
"All that's helping is the in user because you don't have to worry about your data being hacked or someone coming after Apple saying 'hey, we're hijacking your site to get data about your customers.' That won't happen on Apple's end because they don't keep your data and they don't care what it is," says Roderick Wortham, Co-founder of The Tech Shop.
So, while no one can get information stored on your phone, what happens if you misplace it and it gets into someone else's hands?
"You can go to your iCloud account and hit the kill switch. And, it will actually delete everything on your iPhone. Now, you don't lose all of your data because its all stored safely and securely on your iCloud," says David Milman, CEO of Rescuecom.
For someone who decides not to upgrade their existing iPhone, they won't receive all the perks of the 6. However, if you wanted to get the security policies for your phone, all you need to do is download the iOS8 and then you'll be protected from hackers and anyone else who wants to keep a close eye on you.
Google Reviews

Patricia Farr
in the last week
Rescuecom has once again rescued me. This time from a potential identity theft situation, and then a
...
Rescuecom has once again rescued me. This time from a potential identity theft situation, and then after solving that, updating all security and operating systems. All with incredible patience and expertise in what for me was a very distressing situation. My level 3 tech Maddy spent literally days getting everything straightened out and David gave me some tips and advice that I have used. The technicians at Rescuecom are for me the best and most professional, and are always there to help quickly, with understanding and kindness, when you need them most.

less

Carol Vaupel
a month ago
I would give him 5 stars.
...
I would give him 5 stars.

less

Cynthia B. McCoy
a month ago

Sue Baran
a month ago
Jim P. was very good in explaining why a call was inputted and explained the updates that he was goi
...
Jim P. was very good in explaining why a call was inputted and explained the updates that he was going to do from both Windows and Rescuecom. After completed he helped with some boot up programs to be disabled to help give me a little more "speed" in startup. Great experience.

less
View all Google reviews
Featured in: