Top Four Companies Still Beat Competition in Back to School Quarter Reliability Report
RESCUECOM Releases 'Back to School' Quarter 2013 Computer Reliability Report with Top 4 Computer Manufacturers Still Performing Well Above Competition
Laptop Magazine
November 19, 2013
The results are in for RESCUECOM's 2013 Q3 Computer Reliability Report; Samsung maintains a strong lead, while Apple shifts downward in computer reliability score.
SYRACUSE, N.Y., Nov. 19, 2013 /PRNewswire/ -- "While Samsung still outperforms other manufacturers in computer reliability, the top 4 of top-ranking computer manufacturers perform well above the competition," stated David Milman, CEO of RESCUECOM. "RESCUECOM's Level 3 Certified Technicians handle a great number of calls for tech support as well as for computer repair from all 8 of the ranking manufacturers."
The Computer Reliability Report scores for 2013 Q3 are:
1. Samsung (694)
2. Apple (259)
3. Lenovo/IBM (250)
4. 4. ASUS (212)
5. Toshiba (69)
6. HP (66)
7. Dell (50)
8. Acer (19)

Samsung walks away from the others with just over 1 percent of the repair share and a reliability score more than double that of Apple, the next highest ranked manufacturer.
Toshiba gains in both market share as well as computer reliability, rising from seventh to fifth in overall rank.
IBM/Lenovo, HP, Dell, and Acer vary only slightly from the last quarter in both market share and computer reliability.
During what has been traditionally dubbed the "back to school" quarter, new product launches and seasonal strength can be credited for the U.S. market positive results. Yet, of the top 8 manufacturers in this report, only 4 show an increase in market share, Asus showing a gain of about 3.4%.
Apple shows the greatest decline from quarter 2 in computer reliability, dropping to less than half of its score during the second quarter. IBM/Lenovo ranks near Apple in reliability, with Asus not far behind IBM/Lenovo.
RESCUECOM determines the manufacturer's reliability by comparing their market share of shipped computers in a given time period to the percentage of computer repair calls RESCUECOM's Level-3 Certified Technicians handle for that same manufacturer.
RESCUECOM used the following data to calculate reliability scores for the 2013 Q3 Computer Reliability Report:
Manufacturer
U.S. Computer Market Share1, 3


(Percentage of Share computers shipped)

RESCUECOM Computer Repair Share1, 2


(Percentage of service calls to (703) 986-3233)

Computer Reliability Score1, 2
SAMSUNG
9.3%
1.4%
694
APPLE
23.5%
9.1%
259
LENOVO/IBM
7.0%
2.8%
250
ASUS
7.6%
3.6%
212
TOSHIBA
4.4%
6.4%
69
HP
17.8%
27.0%
66
DELL
13.7%
27.2%
50
ACER
3.5%
18.5%
19
1 - Computer repair share percentages and computer reliability scores include tablets.
2 - The computer reliability report does not include "other" manufacturers. "Other" is defined as all manufacturers that have below 1.0% market share.
3 - Market share numbers are provided by IDC.
About RESCUECOM:
RESCUECOM provides computer repair and computer support, 24/7: Meeting every tech support need including data recovery, virus removal, networking, wireless services, and computer support for all brands of hardware and software. For computer support or information on products, services, or computer repair, visit http://www.rescuecom.com or call (703) 986-3233.
For More Information, Contact: David Milman pr@rescuecom.com1-800-737-2837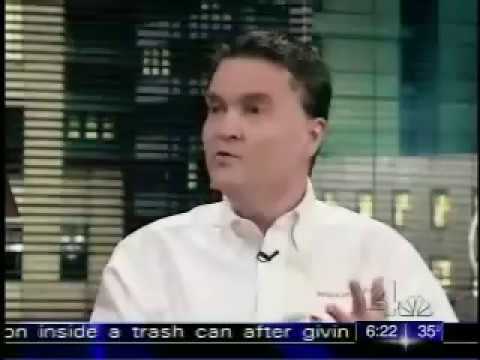 Google Reviews

Patricia Farr
a week ago
Rescuecom has once again rescued me. This time from a potential identity theft situation, and then a
...
Rescuecom has once again rescued me. This time from a potential identity theft situation, and then after solving that, updating all security and operating systems. All with incredible patience and expertise in what for me was a very distressing situation. My level 3 tech Maddy spent literally days getting everything straightened out and David gave me some tips and advice that I have used. The technicians at Rescuecom are for me the best and most professional, and are always there to help quickly, with understanding and kindness, when you need them most.

less

Carol Vaupel
a month ago
I would give him 5 stars.
...
I would give him 5 stars.

less

Cynthia B. McCoy
a month ago

Sue Baran
a month ago
Jim P. was very good in explaining why a call was inputted and explained the updates that he was goi
...
Jim P. was very good in explaining why a call was inputted and explained the updates that he was going to do from both Windows and Rescuecom. After completed he helped with some boot up programs to be disabled to help give me a little more "speed" in startup. Great experience.

less
View all Google reviews
Featured in: