Apple's Computer Reliability Slips in Latest RESCUECOM Report
Is Apple's computer reliability slipping?
TechnologyTell
November 23, 2013
Going back to the early 1990s, at least, seeing Apple's computers sitting at or near the top of owner/user satisfaction surveys has been nearly as dependable as the sun rising and setting. Technically, that hasn't changed, with New York-based RESCUECOM's 2013 Q3 Computer Reliability Report (which includes tablets) released November 20, in which Apple finished second behind Samsung. What's different with this survey is the margin between the top two's respective reliability scores; Samsung's metric of 694 is nearly three times that of Apple, which finished barely ahead of the runner-up pack, scoring 259 to Lenovo's 250, Asus' 212, Toshiba's 69, HP's 66, Dell's 50 and Acer rounding out the top eight with a dismal 16 reliability score.
"While Samsung still outperforms other manufacturers in computer reliability, the top 4 of top-ranking computer manufacturers perform well above the competition," RESCUECOM's CEO, David Milman, observed. "RESCUECOM's Level 3 Certified Technicians handle a great number of calls for tech support as well as for computer repair from all 8 of the ranking manufacturers."
He notes that IBM/Lenovo, HP, Dell, and Acer vary only slightly from the previous quarter in both market share and computer reliability. However, Apple suffered the greatest decline from Q2/13 in computer reliability, dropping to less than half of its score for the second quarter. Lenovo is now licking at its proverbial heels, and Asus is not far behind.
Regarding methodology, RESCUECOM determines a manufacturer's reliability score by comparing its market share of shipped computers in a given time period to the percentage of computer repair calls RESCUECOM's Level-3 Certified Technicians handle for the same manufacturer. RESCUECOM used the following data to calculate reliability scores for the 2013 Q3 Computer Reliability Report:
Manufacturer
U.S. Computer Market Share1, 3


(Percentage of Share computers shipped)

RESCUECOM Computer Repair Share1, 2


(Percentage of service calls to )

Computer Reliability Score1, 2
SAMSUNG
9.3%
1.4%
694
APPLE
23.5%
9.1%
259
LENOVO/IBM
7.0%
2.8%
250
ASUS
7.6%
3.6%
212
TOSHIBA
4.4%
6.4%
69
HP
17.8%
27.0%
66
DELL
13.7%
27.2%
50
ACER
3.5%
18.5%
19
1 - Computer repair share percentages and computer reliability scores include tablets.
2 - The computer reliability report does not include "other" manufacturers. "Other" is defined as all manufacturers that have below 1.0% market share.
3 - Market share numbers are provided by IDC.
It's difficult to know quite what to make of Apple's computer reliability swoon without knowing specifically what the repair issues were, but it's troubling news for Mac fans accustomed to anvil-like dependability with their Macs. There was a greater number of new model issues with the mid-2013 MacBook Airs, but mostly of a nature that wouldn't result in a spike in repair calls (notably a connection-dropping problem with the machine's upgraded 802.11 Wi-Fi, audio volume fluctuations, and screen flickering when using Adobe Photoshop, all of which were addressed by Apple's MacBook (Mid 2013) Software Update 1.0 and AirPort Utility version 6.3.1.
It will be interesting to see if the lower Mac reliability scores persist in RESCUECOM's Q4/13 report, or whether it was some sort of statistical anomaly.
RESCUECOM provides computer repair and computer support, 24/7: Meeting every tech support need including data recovery, virus removal, networking, wireless services, and computer support for all brands of hardware and software. For computer support or information on products, services, or computer repair, visit www.rescuecom.com or call (703) 986-3233.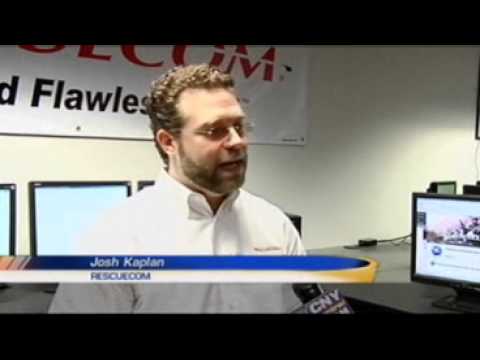 Google Reviews
Michael Bender
a week ago
The most awesome professional service. They fixed major issues
...
The most awesome professional service. They fixed major issues

less

Joyce Kelly
a month ago
What a great experience I had with Roy tonight! My computer was hacked and he worked through gettin
...
What a great experience I had with Roy tonight! My computer was hacked and he worked through getting everything restored with great competence and we had a great time chatting as we got through it. He also gave me some great tips on keeping my personal information safe, which I greatly appreciated. I also had the pleasure of speaking with David Millner and he assured me from the start that they would fix the problem and they have! I have truly enjoyed this first experience with this company and hope I have many more!

less

James Skaggs
2 months ago
In my conversations with David & Roy, (very professional in knowledge and listening to my compla
...
In my conversations with David ~amp~ Roy, (very professional in knowledge and listening to my complaint and solving it to a very professional level is OUTSTANDING! My hat is off to these folks. I highly recommend them to anyone that has a computer problem/s.

less

David Kisyua
4 months ago
very professional, efficient, excellent quality serviceI highly recommend David Milman and his team
...
very professional, efficient, excellent quality serviceI highly recommend David Milman and his team without reservations.

less
View all Google reviews
Featured in: