Android Security Threats Continue to Rise
Android Security Threats on the Rise; Rescuecom Provides Hints on How to Protect Yourself
PRLog
March 19, 2013
Mar. 19, 2013 - SYRACUSE, N.Y. -- SYRACUSE, N.Y. – Data continues to show that Android security threats increase every year. Google's operating system has proven to be one of the biggest targets for malware and cyber criminals. Android security attacks accounted for 79% of all mobile malware last year according to a recent study. This has caused for increased need in Android support services. Rescuecom's Android security specialists have compiled a list of Android support tips:
1.) Avoid Rooting – It is popular for Android users to "root" their phone, a process that allows users to bypass Android security and unlock their phones, gaining access to settings and features often blocked. Do not do this. It reduces the Android security on your phone and ends your Android support warranty, preventing you from getting Android support from Google or the manufacturer.
2.) Avoid Sideloading – Some Android users choose to "sideload" apps and programs that the Google Play Store does not offer and for which Google does not provide Android support. These apps usually come from unofficial Internet sources. Installing these apps is a major risk as many of them contain malware. Sideloaded apps account for most attacks on Android security.
3.) Educate Yourself about App Permissions – Each App you run on Android needs specific permissions to execute certain features. Know what permissions your apps need and when an app is asking for permissions it should not. This will prevent Android security risks such as apps accessing personal information and sending it elsewhere. If you need help understanding permissions, you should seek Android support.
4.) Use the Android Browser or Google Chrome –The specially designed Android browser and Google Chrome provide the best Android security when accessing the web. Studies show that third-party browsers are more exploitable and can be Android security risks. There is also less Android support for third party browsers.
5.) Keep your Operating System Updated – Because of software fragmentation—cell phone manufacturers not releasing updates or providing Android support regularly-- this can be difficult. However, always install new updates when they are available. Each new version of Android includes new, more powerful Android security features.
6.) Backup Your Data –Many of Rescuecom's Android support calls involve data recovery because a customer did not have proper backup or Android support.
If you are worried about Android security, there are Android security apps and services available in the Google Play store. Rescuecom also provides Android support from Android security professionals.
About RESCUECOM:
RESCUECOM provides computer repair and computer support, 24/7: Meeting every tech support need including data recovery, virus removal, networking, wireless services, and computer support for all brands of hardware and software. For computer support or information on products, services, or computer repair, visit http://www.rescuecom.com or call (703) 986-3233.
For More Information, Contact: David Milman CEO pr@rescuecom.com1-315-882-1100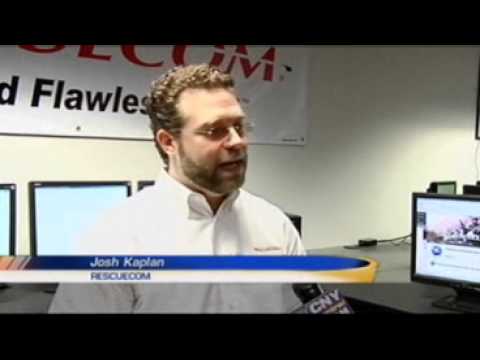 Google Reviews

Patricia Farr
in the last week
Rescuecom has once again rescued me. This time from a potential identity theft situation, and then a
...
Rescuecom has once again rescued me. This time from a potential identity theft situation, and then after solving that, updating all security and operating systems. All with incredible patience and expertise in what for me was a very distressing situation. My level 3 tech Maddy spent literally days getting everything straightened out and David gave me some tips and advice that I have used. The technicians at Rescuecom are for me the best and most professional, and are always there to help quickly, with understanding and kindness, when you need them most.

less

Carol Vaupel
a month ago
I would give him 5 stars.
...
I would give him 5 stars.

less

Cynthia B. McCoy
a month ago

Sue Baran
a month ago
Jim P. was very good in explaining why a call was inputted and explained the updates that he was goi
...
Jim P. was very good in explaining why a call was inputted and explained the updates that he was going to do from both Windows and Rescuecom. After completed he helped with some boot up programs to be disabled to help give me a little more "speed" in startup. Great experience.

less
View all Google reviews
Featured in: