Apple Drops to Fourth Place in RESCUECOM Reliability Report
Macs lag behind in fourth place on reliability support ranking
Australian MacWorld
August 11, 2012
Apple's personal computers remained fixed in fourth place during 2012's second quarter, a spot it's occupied most of the year, a technical support franchise said today.
The cause, ironically, was the very success that Apple has had selling Mac laptops and desktops.
"It's due to Apple's increased market share," said Rescuecom of Syracuse, N.Y. founder and CEO, David Milman, in explaining Apple's spot in his company's repair and reliability rating.
"That increase has put some stress on their systems," Milman argued. "They've done a great job with their retail stores and the [in-store] Genius Bar, but Apple owners are telling us that they sometimes have to wait two, three or four days for an appointment, even when they have AppleCare. [Apple's] not as responsive, so some people are bypassing AppleCare because they don't want to wait."
The number of Mac owners who turn to Rescuecom for support directly impacted Apple's score.
Rescuecom generates its ratings by comparing the percentage of support calls attributed to each computer maker with its US market share. The larger the difference between the two, the higher the score. In the second quarter, for instance, Macs accounted for 8.9 percent of all calls to Rescuecom, close to Apple's US market share of 11.4 percent. The result: a repair score of 130.
Meanwhile, Lenovo scored much better – 255, good enough for second place – because its PCs produced only 3.1 percent of all calls to Rescuecom, less than half the brand's market share of 8 percent.
Under Milman's theory, because more Mac owners solicited support from Rescuecom, Apple's call share climbed, which narrowed the gap between that metric and market share, and resulted in a lower score.
Rescuecom reasons that a higher score indicates more reliable hardware and better support from the computer maker itself.
Apple has placed third or fourth in Rescuecom's rankings of US computer makers since early 2011, when it held the second spot. Before that, Apple had captured first place three years running.
On Rescuecom's latest scoreboard, Samsung was first, Lenovo second and Asus third.
Hewlett-Packard was in sixth place with a score of 109 – the first time the US' largest PC seller didn't place in the Top 5, said Milman – and Dell was one spot back at No. 7 with a score of just 79.
"Dell's trying to become a software company, and all of their investments are moving away from the PC business," said Milman, when asked why the Texas company's score was so low.
But other reliability rankings dispute Rescuecom's findings.
Consumer Reports, for example, rates Apple as the most reliable notebook brand, based on surveys of more than 23,000 of its readers who purchased a laptop between 2009 and 2012. According to the publication, 8% of those polled who had bought an Apple laptop reported serious problems or required repairs.
The nearest rivals to Apple in Consumer Reports' rankings, with 10% of each brand's owners acknowledging repairs or problems, were Acer, HP and Lenovo. Dell was the bottom of the reliability rankings with 12 percent.
In the second quarter of 2012, Apple accounted for 11.4 percent of all US. personal computer sales, IDC estimated last month, an increase of more than a percentage point over the same quarter the year before. Gartner pegged Apple's US share at 12 percent for the second quarter.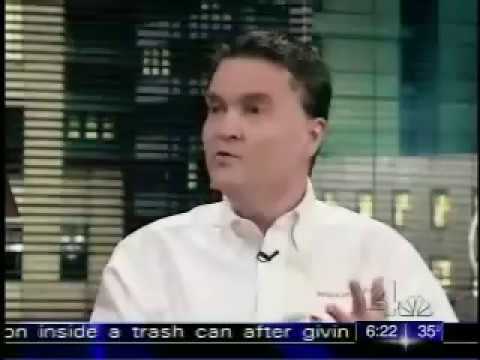 Google Reviews Michael Bender
in the last week
The most awesome professional service. They fixed major issues
...
The most awesome professional service. They fixed major issues

less

Joyce Kelly
a month ago
What a great experience I had with Roy tonight! My computer was hacked and he worked through gettin
...
What a great experience I had with Roy tonight! My computer was hacked and he worked through getting everything restored with great competence and we had a great time chatting as we got through it. He also gave me some great tips on keeping my personal information safe, which I greatly appreciated. I also had the pleasure of speaking with David Millner and he assured me from the start that they would fix the problem and they have! I have truly enjoyed this first experience with this company and hope I have many more!

less

James Skaggs
a month ago
In my conversations with David & Roy, (very professional in knowledge and listening to my compla
...
In my conversations with David ~amp~ Roy, (very professional in knowledge and listening to my complaint and solving it to a very professional level is OUTSTANDING! My hat is off to these folks. I highly recommend them to anyone that has a computer problem/s.

less

David Kisyua
4 months ago
very professional, efficient, excellent quality serviceI highly recommend David Milman and his team
...
very professional, efficient, excellent quality serviceI highly recommend David Milman and his team without reservations.

less
View all Google reviews
Featured in: