Apple Drops to Fourth Place in RESCUECOM Reliability Report
Macs lag behind in fourth place on reliability support ranking
Australian MacWorld
August 11, 2012
Apple's personal computers remained fixed in fourth place during 2012's second quarter, a spot it's occupied most of the year, a technical support franchise said today.
The cause, ironically, was the very success that Apple has had selling Mac laptops and desktops.
"It's due to Apple's increased market share," said Rescuecom of Syracuse, N.Y. founder and CEO, David Milman, in explaining Apple's spot in his company's repair and reliability rating.
"That increase has put some stress on their systems," Milman argued. "They've done a great job with their retail stores and the [in-store] Genius Bar, but Apple owners are telling us that they sometimes have to wait two, three or four days for an appointment, even when they have AppleCare. [Apple's] not as responsive, so some people are bypassing AppleCare because they don't want to wait."
The number of Mac owners who turn to Rescuecom for support directly impacted Apple's score.
Rescuecom generates its ratings by comparing the percentage of support calls attributed to each computer maker with its US market share. The larger the difference between the two, the higher the score. In the second quarter, for instance, Macs accounted for 8.9 percent of all calls to Rescuecom, close to Apple's US market share of 11.4 percent. The result: a repair score of 130.
Meanwhile, Lenovo scored much better – 255, good enough for second place – because its PCs produced only 3.1 percent of all calls to Rescuecom, less than half the brand's market share of 8 percent.
Under Milman's theory, because more Mac owners solicited support from Rescuecom, Apple's call share climbed, which narrowed the gap between that metric and market share, and resulted in a lower score.
Rescuecom reasons that a higher score indicates more reliable hardware and better support from the computer maker itself.
Apple has placed third or fourth in Rescuecom's rankings of US computer makers since early 2011, when it held the second spot. Before that, Apple had captured first place three years running.
On Rescuecom's latest scoreboard, Samsung was first, Lenovo second and Asus third.
Hewlett-Packard was in sixth place with a score of 109 – the first time the US' largest PC seller didn't place in the Top 5, said Milman – and Dell was one spot back at No. 7 with a score of just 79.
"Dell's trying to become a software company, and all of their investments are moving away from the PC business," said Milman, when asked why the Texas company's score was so low.
But other reliability rankings dispute Rescuecom's findings.
Consumer Reports, for example, rates Apple as the most reliable notebook brand, based on surveys of more than 23,000 of its readers who purchased a laptop between 2009 and 2012. According to the publication, 8% of those polled who had bought an Apple laptop reported serious problems or required repairs.
The nearest rivals to Apple in Consumer Reports' rankings, with 10% of each brand's owners acknowledging repairs or problems, were Acer, HP and Lenovo. Dell was the bottom of the reliability rankings with 12 percent.
In the second quarter of 2012, Apple accounted for 11.4 percent of all US. personal computer sales, IDC estimated last month, an increase of more than a percentage point over the same quarter the year before. Gartner pegged Apple's US share at 12 percent for the second quarter.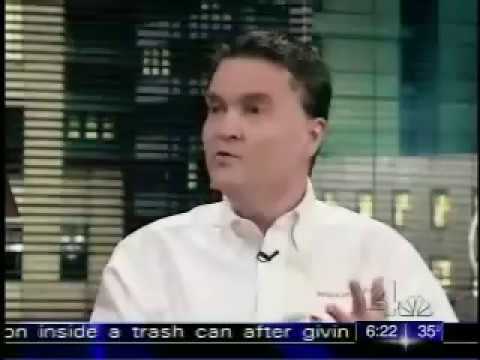 Google Reviews

Patricia Farr
in the last week
Rescuecom has once again rescued me. This time from a potential identity theft situation, and then a
...
Rescuecom has once again rescued me. This time from a potential identity theft situation, and then after solving that, updating all security and operating systems. All with incredible patience and expertise in what for me was a very distressing situation. My level 3 tech Maddy spent literally days getting everything straightened out and David gave me some tips and advice that I have used. The technicians at Rescuecom are for me the best and most professional, and are always there to help quickly, with understanding and kindness, when you need them most.

less

Carol Vaupel
a month ago
I would give him 5 stars.
...
I would give him 5 stars.

less

Cynthia B. McCoy
a month ago

Sue Baran
a month ago
Jim P. was very good in explaining why a call was inputted and explained the updates that he was goi
...
Jim P. was very good in explaining why a call was inputted and explained the updates that he was going to do from both Windows and Rescuecom. After completed he helped with some boot up programs to be disabled to help give me a little more "speed" in startup. Great experience.

less
View all Google reviews
Featured in: