Rising Hard Drive Prices Affect Smaller PC Makers
Small PC Makers Hiking PC Prices on Hard-Drive Shortage
CIO
November 22, 2011
IDG News Service — The early brunt of a hard-drive shortage resulting from widespread flooding in Thailand is falling on small PC makers, who are raising computer prices to stem losses. Hard-drive prices have skyrocketed
Hard-drive prices have skyrocketed since October, and shortages have forced independent computer makers to raise PC prices by up to 20 percent. Analysts expect PC prices to continue rising as the severity of the floods are assessed, with prices expected to stabilize as shortages end by the first half next year.
Thailand accounts for up to 45 percent of worldwide hard-drive production and floods have disrupted production and supply chain operations of key hard-drive makers Western Digital, Seagate and Toshiba. With fewer hard drives rolling out of Thailand and increased prices, research firms have lowered worldwide PC shipment expectations for the fourth quarter this year and next year's first quarter.
The world's largest PC makers like Hewlett-Packard and Dell are feeling a lesser impact as they retain months of hard-drive supplies, analysts said. Even in the shortage, embattled hard-drive makers are shipping a bigger chunk of units to large PC makers to meet contract commitments, which in turn is hurting smaller PC makers buying from distributors or the open market.
Spot prices of hard drives are going up, and small PC makers are feeling a big impact as large PC makers wield larger control over hard-drive supplies, said Bob O'Donnell, program vice president at IDC.
"They are highest on the priority list to get the products," O'Donnell said.
The prices of 500GB to 2TB hard drives are up by US$50 to $125 compared to September, said Matt Bullock, chief technology officer Nova Mesa Computer Systems. Ongoing memory price drops have offset hard-drive price rises, but the company has raised PC prices by an average of 5 percent to 9 percent.
"We're looking easily at $75 more per computer," Bullock said.
The price rise came so quickly that Nova Mesa had to update original quotes sent months ahead to some customers. The company is now issuing quotes good only for seven days.
Some Nova Mesa customers have deferred orders until prices normalize, while some have bought machines out of immediate need. The company -- which mostly handles business customers -- hasn't seen full cancellations. Bullock said customers are being actively updated on the hard-drive situation and when it is expected to normalize.
The cost of hard drives has risen by double-digit percentages, and by triple digits in the case of higher capacity drives, said David Milman, CEO of Rescuecom, a computer firm building custom PCs and offering repair services.
But the impact of rising hard-drive prices is more on low-end and barebones PCs, while high-end PCs are bundled with services, which pads the extra cost. Prices on Rescuecom's lower-end PCs have gone up by as much as 15 percent to 20 percent, and higher end systems by three to five percent, Milman said.
However, even though small PC makers may be the hardest hit, the entire hardware market is affected by the hard-drive supply issue, and larger PC makers like Dell will be experiencing supply problems at some point, Milman said. Customers may be tolerant of slightly higher pricing from smaller PC makers, which typically have a dedicated user base.
"Margins on PC sales have been tight for a decade, this is just one more factor that will separate the strong from the weak," Milman said.
Falcon Northwest, which makes high-priced PCs for enthusiasts like gamers, is one company not immediately impacted by hard-drive shortages. The company serves a dedicated audience willing to cough up a little extra for computers if the PC maker's hard-drive supply ran dry, said Bradd Berdelman, general manager at Falcon Northwest.
Customers are already paying thousands of dollars for computers with the latest graphics cards, CPUs and other components, and hard drives take up a much lower share in the total cost of a PC, Berdelman said.
The company has a few months of hard-drive stock remaining so it doesn't have to raise PC prices for now. But when time comes to weigh hard-drive costs and PC prices, a price rise won't be a strain for customers already paying a premium for high end devices, Berdelman said.
"We can absorb that. It's a whole different thing to squeeze this all into a low-end box," Berdelman said.
The hard-drive shortage has led to an uptick in solid-state sales, which have been stable on price. The price difference between the competing storage technologies is not that significant, so more consumers are opting for SSDs, Berdelman said. SSDs were used in 39 percent of Falcon Northwest PCs sold over the first 20 days in November, compared to 35 percent of PCs sold over the first 20 days in August.
Unbranded PCs made by small companies -- classified as white-box computers by research firms -- accounted for about 17 percent of total PC shipments in the first three quarters this year, according to Gartner. White-box laptops had a 4 percent share in overall laptop shipments, while desktops had a 36 percent share.
Small PC makers could offset higher hard-drive costs with smaller storage or cheaper components in PCs, said Mikako Kitagawa, principal research analyst at Gartner.
"It's up to the vendor on how they are going to reflect the final product price," Kitagawa said.
But the Thailand situation is still in flux, and Gartner is yet to fully assess how long PC prices and shipments will be affected by hard-drive shortages. Dell last week called the hard-drive shortage a "complex" situation that may last a few quarters, and that it would adjust product pricing to reflect the costs.
"We're waiting to see what happens," Kitagawa said.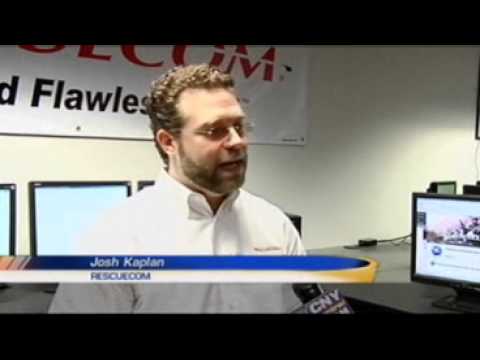 Google Reviews

Denise Mccracken
in the last week
Had problems with my computer , Found this company called Rescuecom.They came out to my home . Clean
...
Had problems with my computer , Found this company called Rescuecom.They came out to my home . Cleaned up my computer. Great customer services and awesome tech support , Will recommed them to anyone having computer or IT problems. Great company that offer great services.

less

Robert Snell
in the last week
Great service. Easily understood, excellent support. Truly professional. A keeper ....
...
Great service. Easily understood, excellent support. Truly professional. A keeper ....

less

Laura Nagle
in the last week
A scammer was trying to convince me to get gift cards to pay him back for a typo in a transaction am
...
A scammer was trying to convince me to get gift cards to pay him back for a typo in a transaction amount. Sound familiar? Result was a completely locked up computer. Contacted Rescuecom and they started work on the problem immediately. Ultimately we had to reset my computer. They were completely professional from start to finish. Did I mention they would not consider the request completed until my computer was up and running again. They are patient, kind, and thorough. I cannot recommend them highly enough. 10 stars!!

less
Lee Loy
a week ago
Very good service. Tech had me up and running in no time.
...
Very good service. Tech had me up and running in no time.

less
View all Google reviews
Featured in: