HP Looking to Sell PC Business
HP Allays Fears Around PC Business Uncertainty
PCWorld
August 22, 2011
Business continues as usual for Hewlett-Packard's PC unit, which will continue to support and sell products as the company explores options to spin off or sell the Personal Systems Group, HP said on Monday.
Amidst uncertainty regarding the fate of its PC business, HP announced on Monday the Compaq 8200 Elite business all-in-one desktop, with a three-year warranty for parts and labor and on-site and phone support services. HP will ensure the full support and warranty commitment for the desktop is met, a company spokeswoman said in an e-mail.
"We understand customers may have questions about support, so you will see us increasing our communications to customers about our commitment. We absolutely stand by our products, support and customers. Consumers and businesses can buy with confidence," the spokeswoman said.
HP last week said it would explore the sale or spin-off of the PSG unit, which markets PCs and mobile devices such as smartphones and tablets. For HP, a slowdown in PC sales and its razor-thin margins are a drag as it emphasizes more profitable business areas such as enterprise software, services and hardware.
HP's first action in restructuring was to liquidate its inventory of smartphones and TouchPad tablets, which were selling at bargain basement prices over the weekend. Retailers Best Buy and Staples sold all HP tablets and smartphones in a matter of hours on Saturday. The devices run on the webOS software, around which HP will continue to develop and explore business opportunities.
Beyond the new Compaq desktop, the company will announce new PCs later this year to fill out its line of laptops and desktops.
One HP customer, Brent Woodruff exchanged his TouchPad for Apple's iPad 2 with Best Buy because of worries around support for the webOS operating system and services with the TouchPad. He also owns an HP laptop and netbook, and is not concerned about support for those products.
"I'm not worried about either. Whichever entity picks up their PC business will probably take on the support contracts and warranties also, similar to the IBM-Lenovo deal," said, Woodruff, a computer engineer in Tallahassee, Florida.
IBM sold its PC business to Lenovo in 2005 to focus on the higher-margin software and services business.
The sales and support transition for products like the ThinkPad laptop from IBM to Lenovo was smooth, and any transition will be similarly smooth for HP, said Josh Kaplan, CEO of Rescuecom, a computer repair firm.
"HP's had a great track record with tech support ... they are not just going to alienate customers," Kaplan said.
HP is also the world's largest PC maker so there will be no shortage of parts, Kaplan said. HP has consistently ranked as one of the better support providers, and it will try to maintain that status even in transition.
However, there are questions around support for webOS, and owners of devices based on that OS could be squeezed, Kaplan said.
Users posting in Internet forums also weren't worried about support in the wake of HP's announcement, saying warranties won't be voided and HP had a duty to meet its commitments.
"Whether or not somebody is happy with his/her level of support from HP will vary based on their personal experience, but what is happening at HP right now will not affect their level of tech support/warranty, for better or for worse," wrote a poster in Notebook Review's forums.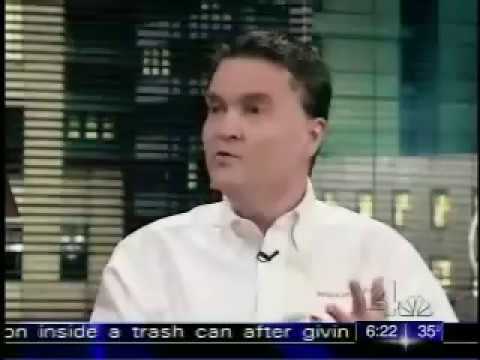 Google Reviews
Michael Bender
a week ago
The most awesome professional service. They fixed major issues
...
The most awesome professional service. They fixed major issues

less

Joyce Kelly
a month ago
What a great experience I had with Roy tonight! My computer was hacked and he worked through gettin
...
What a great experience I had with Roy tonight! My computer was hacked and he worked through getting everything restored with great competence and we had a great time chatting as we got through it. He also gave me some great tips on keeping my personal information safe, which I greatly appreciated. I also had the pleasure of speaking with David Millner and he assured me from the start that they would fix the problem and they have! I have truly enjoyed this first experience with this company and hope I have many more!

less

James Skaggs
2 months ago
In my conversations with David & Roy, (very professional in knowledge and listening to my compla
...
In my conversations with David ~amp~ Roy, (very professional in knowledge and listening to my complaint and solving it to a very professional level is OUTSTANDING! My hat is off to these folks. I highly recommend them to anyone that has a computer problem/s.

less

David Kisyua
4 months ago
very professional, efficient, excellent quality serviceI highly recommend David Milman and his team
...
very professional, efficient, excellent quality serviceI highly recommend David Milman and his team without reservations.

less
View all Google reviews
Featured in: