Daylight Savings Time a Low-Level Nuisance for Computer Users
Florida Today
By Jim Waymer and Megan Downs
March 9, 2007 :
Before spring, spring forward
Daylight-saving time begins Sunday, with a three-week head start
Get ready for darker mornings. A federal energy-saving plan that adds a month to daylight-saving time, shifting more sun from morning to evening, begins Sunday.
Under guidelines in the 2005 energy bill, clocks will "spring forward" an hour as they have before, but the move will happen three weeks earlier than usual, and the fall departure from daylight-saving time will happen a week later.
Federal officials promise the change will cut energy bills, crime and crashes. But technology consultants say it will also confuse computers, personal digital assistants and other gadgets using time-sensitive programs. Other critics point to the possibilities of more schoolkids left in the dark, complicated international flights and unforeseen mishaps for the ill-prepared.
"The biggest problem with this is that most people don't pay attention to it," said David Milman, CEO of RESCUECOM, a national computer services company based in Syracuse, N.Y. "It's more of a low-level frustration and a nuisance compared to the Y2K problem several years ago."
While the change promises to save energy in the long run, Gartner Inc., a technology consultant in Connecticut that studied the potential effects on computers, estimates it could cost companies $1 billion the first year to make the adjustment.
Brevard school officials say they're ready for the time change, at least in terms of bus routes. They plan to tweak some routes by five to 10 minutes next week to keep students from waiting in the dark and still get them through the schoolhouse doors before the bell. The earliest pickup times are 7:12 a.m., to coincide with the predawn light.
"We make some adjustments . . . to primarily some of our elementary routes," said Michael Connors, the district's transportation director. Those changes will be in effect for only a few weeks, he said, because spring break begins March 26. And they will not affect the start times at Brevard schools.
"Beginning in April, we get back to our regular times," Connors said.
Brevard changed school start times five years ago to ensure no students had to wait in the dark. They already allow ample time to pick kids up between sunup and the school bell. Then, in 2005, school leaders altered some routes, adding more buses to certain areas to make sure students got picked up in the light and got to school on time.
The hardest part can be getting to the bus stop in the first place.
Tammy Turner said her 6-year-old son will struggle to wake up each morning.
"It will be horrible," Turner said. "I hope he won't stay up. I hope we'll be able to stay on our night routine."
Lori Hackman, a crossing guard at Sherwood Elementary School in Melbourne, doesn't want her sixth-grade son riding his bike or skateboarding to school in the dark.
"Personally, I don't like it," Hackman said. "There are a lot of freaks out at that hour."
Crossing guard Robert Vance worries more about distracted drivers than darker mornings. The 73-year-old helps joggers and students cross at Post and Croton roads in Melbourne.
While the federal government plans to study the effects of the change, proponents say it could help everything from saving barrels of oil to perking up people with emotional and sleeping disorders linked to lack of sunlight.
The energy savings comes from less time using lights, and hopefully television and other appliances, because it will be lighter later. Smoothing out electrical uses makes energy generation more efficient. That means less demand to run power plants that operate during peak times -- such as Reliant Energy's facility in Port St. John -- that burn dirtier fuels, less efficiently.
Studies by the Department of Transportation during the energy crisis in the 1970s found spring and fall energy use dropped by about 1 percent. Today, that equates to 3 billion kilowatt hours saved per month, or $360 million worth of retail electricity, said Danny Parker, a researcher at Florida Solar Energy Center in Cocoa. It also means 2.3 million tons less carbon dioxide in the air each month, Parker said.
"We're talking about dimes saved per household," Parker said. "But for society as a whole, there is a difference."
Nonetheless, some industries resisted the change. Airlines successfully fought off an earlier proposal to extend daylight-saving time by two months.
They argued it would cause costly scheduling complications with international flights. It would create a month of complicated connections between the U.S. and Europe as opposed to a week.
Daylight-saving time dates to the 1700s, when Benjamin Franklin suggested it as a way for Paris residents to save money on candles. The United States enacted it as a way to conserve in both world wars and the 1970s energy crisis. Rising oil prices prompted the latest change.
Sharon Luttrell, a self-described morning person, said she'd be fine with strolling in a darker Wickham Park during her early morning walks.
"I do prefer it to be lighter later," she said. "When the sun's down, I'm down. So now I'll get more done."
Contact Waymer at 242-3663 or jwaymer@floridatoday.com.
Google Reviews Nikki Edwards
in the last week
This was my first experience with Rescuecom. I got a tech named Roy.He was amazing! He was knowledge
...
This was my first experience with Rescuecom. I got a tech named Roy.He was amazing! He was knowledgeable, patient, with excellent customer service skills. While fixing my machine, he built great rapport to avoid dead air. He was so detailed oriented that he even concluded that I wore glasses simply because my fonts were SLIGHTLY larger. He went above and beyond by ensuring that my virus infected machine was cleaned to perfection to include edge, IE, google chrome etc...I will request him every time. You should also!

less David Elderkin
in the last week
Andrew was very nice, very professional, and funny (!). I enjoyed having him help me. and look forw
...
Andrew was very nice, very professional, and funny (!). I enjoyed having him help me. and look forward to speaking with him again (not for a serious problem, i hope)

less Deborah O'Connor-Slater
a week ago
Just completed my first service call to Rescuecom Syracuse. It was a rewarding experience. I have a
...
Just completed my first service call to Rescuecom Syracuse. It was a rewarding experience. I have a very older machine and was afraid I could not recover lost or corrupt files. The response time from service call to response from technician was very fast (maybe 10 Min)The Technician Anthony was very courteous. He walked me through the process of recovering my "lost" files. Everything was recovered and I am good to go. He took the time to explain what he was doing and in his follow-up he made some very helpful recommendations to maintain my computer. I am very satisfied with the service and recommend it to anyone who is having computer problems.

less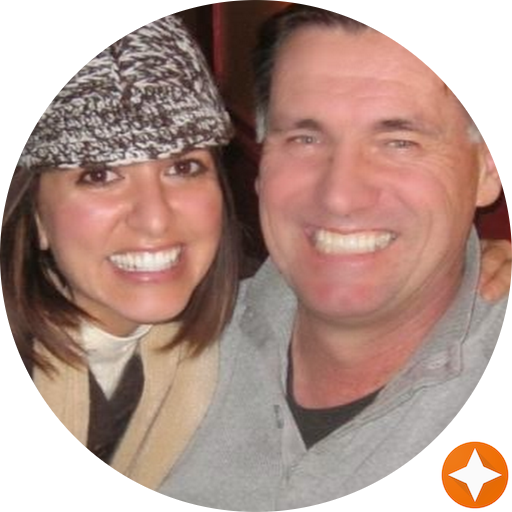 Tom Seabrooke
a week ago
Support was the best, thanks Anthony for your help. You saved the day and I will recommend you guys
...
Support was the best, thanks Anthony for your help. You saved the day and I will recommend you guys to all my associates. 5 Stars*****

less
View all Google reviews
Featured in: