Helpful Tips on Traveling with Portable Technology
Road and Travel Magazine
November 2006:
RESCUECOM issues 'Technology Tip Sheet' for Business Travlers
Technology Tip Sheet' for Business Travelers
Business travel is a stressful event. Between arranging flights, navigating through security, getting enough rest and finding your way around in a strange city, the average business traveler has little time left over to worry about his technology needs on the road. But by following a few simple tips you can make your business trip more enjoyable, and avoid the kind of technology disaster that could ruin even the best business meeting.
"Traveling is stressful, whether for work or pleasure, but technology should make your trips easier without adding to that stress," said David Milman, founder of RescueCom, an online computer problem-solving service. "It can feel helpless when your computer is not functioning properly on the road. It can seem as if there is nobody to help you."
Here are Milman's tips for protecting technology on the go:
DO Power Up. Make sure you fully charge your laptop before traveling. Bring all your chargers and adapters for your handhelds, computers and cell phones. If you have a spare battery, charge and pack it as well.
DO Check Your Battery. Not just to make sure it's charged, but whether it's allowed on the plane at all. Some airlines, such as Virgin Atlantic, have banned certain Dell and Apple batteries on their flights, due to concerns about overheating and explosions.
DO Encrypt. Ensure that your data is safe. Encrypt and password- protect sensitive files. Don't conduct any confidential business via a wi-fi connection in the airport or at your hotel. Make sure your IT department or computer support consultant has set up a Virtual Private Network for you to conduct e-mail activity on the road.
DO Find the Outlets. There are electrical outlets on many air-planes (remember to pack that adapter). When in a coffee shop or a hotel lounge, look for outlets so you can save your battery life.
DO Mix Business and Pleasure. Make sure to bring your cell phone, movies, games, audio books and any other items that might provide entertainment on a long flight or during a layover.
DO Call for Help. If your computer is acting up or your blackberry is not getting your e-mails, who are you going to call? RecueCom (703) 986-3233 is a national computer repair company that can be on-site in less than an hour in an emergency.
DON'T Get Caught. Check your laptop, especially if it is a company computer, to make sure you have all the correct programs loaded.
DON'T Assume that your hotel has high-speed or Wi-Fi access. Visit the hotel website or call ahead.
DON'T Forget to check with your wireless phone/PDA provider to ensure you have voice and data access along your route. Several cellular phone providers have come out with internationally compatible cell phones recently (most using the "GSM" standard), though many phones only work in the U.S., so some international travelers may have to rent an extra phone for their trip.
DON'T Disturb Others. Use noise reducing headphones when working on your laptop or listening to the in-flight movie.
DON'T Leave Home Without It. Not your credit card, but your "thumb drive." As the price of flash memory "thumb drives" has dropped while their memory has increased, more and more executives are using these handy little drives to store and transport presentations, files and important documents. These can be very helpful and even allow you to leave your laptop at home in some situations, though it is important to password protect and encrypt your data, in case the drive is lost.
(Source: Rescuecom)
Google Reviews Nikki Edwards
in the last week
This was my first experience with Rescuecom. I got a tech named Roy.He was amazing! He was knowledge
...
This was my first experience with Rescuecom. I got a tech named Roy.He was amazing! He was knowledgeable, patient, with excellent customer service skills. While fixing my machine, he built great rapport to avoid dead air. He was so detailed oriented that he even concluded that I wore glasses simply because my fonts were SLIGHTLY larger. He went above and beyond by ensuring that my virus infected machine was cleaned to perfection to include edge, IE, google chrome etc...I will request him every time. You should also!

less David Elderkin
in the last week
Andrew was very nice, very professional, and funny (!). I enjoyed having him help me. and look forw
...
Andrew was very nice, very professional, and funny (!). I enjoyed having him help me. and look forward to speaking with him again (not for a serious problem, i hope)

less Deborah O'Connor-Slater
a week ago
Just completed my first service call to Rescuecom Syracuse. It was a rewarding experience. I have a
...
Just completed my first service call to Rescuecom Syracuse. It was a rewarding experience. I have a very older machine and was afraid I could not recover lost or corrupt files. The response time from service call to response from technician was very fast (maybe 10 Min)The Technician Anthony was very courteous. He walked me through the process of recovering my "lost" files. Everything was recovered and I am good to go. He took the time to explain what he was doing and in his follow-up he made some very helpful recommendations to maintain my computer. I am very satisfied with the service and recommend it to anyone who is having computer problems.

less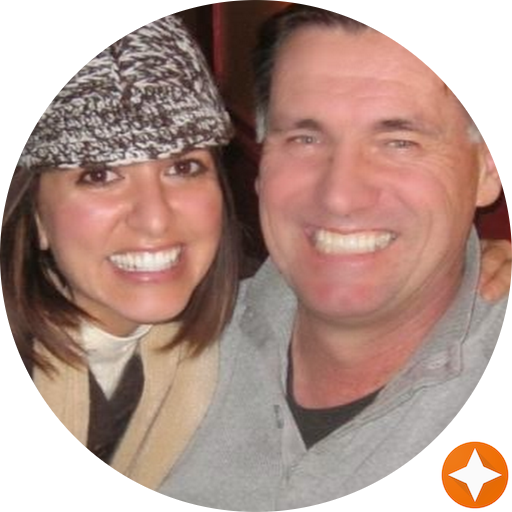 Tom Seabrooke
a week ago
Support was the best, thanks Anthony for your help. You saved the day and I will recommend you guys
...
Support was the best, thanks Anthony for your help. You saved the day and I will recommend you guys to all my associates. 5 Stars*****

less
View all Google reviews
Featured in: