RESCUECOM Reveals Results of 2011 Q1 Computer Reliability Report
RESCUECOM Releases Q1 2011 Computer Reliability Report
FOR IMMEDIATE RELEASE:
June 6, 2011
The results are in for RESCUECOM's first Computer Reliability Report of 2011, Lenovo claims the top spot!
SYRACUSE, N.Y., Jun. 6, 2011 -- RESCUECOM's Computer Reliability Report reveals the top five manufacturers with the best overall computer reliability.
"There have been some interesting changes over the last 3 months. We are in a time of rapid technical change and consumers more than ever need to have up-to-date unbiased guidance." stated David Milman CEO of RESCUECOM.
The Computer Reliability Report gives an unbiased summary of the most reliable personal computer manufacturers. The top five brands with the best overall reliability in Q1 2011 are:
IBM/Lenovo (254)
Asus (242)
Toshiba (164)
Apple (149)
HP/Compaq (122)
Dramatic shifts in market share occurred which correlate to the reliability of the brands. While the top five reliable manufacturers remained the same this quarter as in our Annual 2011 report, there were some shifts in position likely influenced by market share changes.
Although both Asus and Lenovo climbed in the rankings, Lenovo managed to maintain their lead. Interestingly Lenovo increased their market share over 26% this quarter, while ASUS lost almost 40%.
HP/Compaq was the runaway leader in number of PC's shipped even with losing 2.5% market share, but they are now struggling to stay in the top five. Although grouped with the "Other brands" category, Samsung is rapidly rising in market share. Looked at separately Samsung would place third, bumping out HP/Compaq. With over 260% gain in market share, Samsung is a brand to watch in the future.
Apple, one of the proverbial reliability favorites narrowly missed number one in the last ranking. Now while increasing 26% in market share, mostly at the expense of Dell, they have fallen to fourth place. While Apple's reliability has consistently placed them in the top five, it will be interesting to see if they can keep their ongoing commitment to quality.
RESCUECOM determines the manufacturer's reliability by comparing their market share of shipped computers in a given time period, to the percentage of computer repair calls RESCUECOM handles for that same manufacturer. There are two key reliability areas reflected in the report: The component quality used, and the likelihood of the customer to seek third party support on their PC. Failure prone components lead to more frequent computer repair, and a lack of manufacturer support leads to seeking outside support options, such as RESCUECOM.
The following data was used to calculate reliability scores for the Q1 2011 Computer Reliability Report:
| | | | |
| --- | --- | --- | --- |
| Manufacturer | U.S. Computer Market Share (2)(Percentage of Share computers shipped) | RESCUECOM Computer Repair Shares (1) (Percentage of service calls to (703) 986-3233) | Computer Reliability Score (1) |
| IBM/LENOVO | 5.5% | 2.17% | 254 |
| ASUS | 3.0% | 1.24% | 242 |
| TOSHIBA | 10.2% | 6.19% | 164 |
| APPLE | 9.7% | 6.5% | 149 |
| HP/COMPAQ | 26.5% | 21.67% | 122 |
(1) As of the date of this report, and for future reports, the computer repair share percentages and computer reliability score does not include "Other" computer manufacturers. This change does not affect the order of the ranking. "Other" is defined as all manufacturers that have below 1.5% market share.
(2) Market share numbers are provided by IDC.
About RESCUECOM
RESCUECOM provides homes and businesses with 24/7 computer repair and support. RESCUECOM meets every tech support need, including data recovery, virus removal, networking and support for all brands of hardware and software. "When it comes to your technology, we keep you connected!" For information on products, services, and computer support, visit http://www.rescuecom.com or call (703) 986-3233.
For More Information, Contact:
Christina Johnson, PR Specialist
1-800-737-2837
cjohnson@rescuecom.com
Google Reviews Nikki Edwards
in the last week
This was my first experience with Rescuecom. I got a tech named Roy.He was amazing! He was knowledge
...
This was my first experience with Rescuecom. I got a tech named Roy.He was amazing! He was knowledgeable, patient, with excellent customer service skills. While fixing my machine, he built great rapport to avoid dead air. He was so detailed oriented that he even concluded that I wore glasses simply because my fonts were SLIGHTLY larger. He went above and beyond by ensuring that my virus infected machine was cleaned to perfection to include edge, IE, google chrome etc...I will request him every time. You should also!

less David Elderkin
in the last week
Andrew was very nice, very professional, and funny (!). I enjoyed having him help me. and look forw
...
Andrew was very nice, very professional, and funny (!). I enjoyed having him help me. and look forward to speaking with him again (not for a serious problem, i hope)

less Deborah O'Connor-Slater
a week ago
Just completed my first service call to Rescuecom Syracuse. It was a rewarding experience. I have a
...
Just completed my first service call to Rescuecom Syracuse. It was a rewarding experience. I have a very older machine and was afraid I could not recover lost or corrupt files. The response time from service call to response from technician was very fast (maybe 10 Min)The Technician Anthony was very courteous. He walked me through the process of recovering my "lost" files. Everything was recovered and I am good to go. He took the time to explain what he was doing and in his follow-up he made some very helpful recommendations to maintain my computer. I am very satisfied with the service and recommend it to anyone who is having computer problems.

less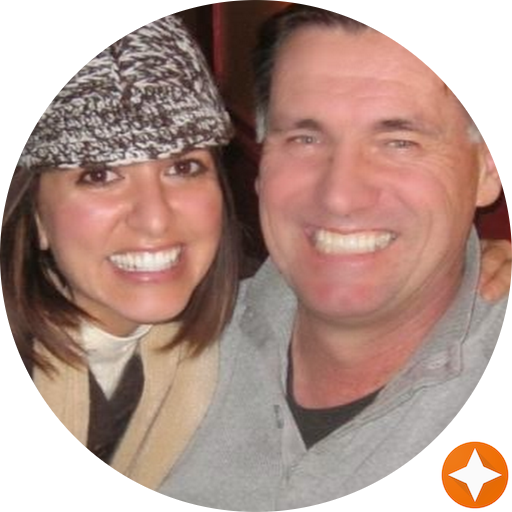 Tom Seabrooke
a week ago
Support was the best, thanks Anthony for your help. You saved the day and I will recommend you guys
...
Support was the best, thanks Anthony for your help. You saved the day and I will recommend you guys to all my associates. 5 Stars*****

less
View all Google reviews
Featured in: