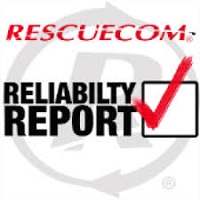 SYRACUSE, NY
October 15, 2018
Samsung beats everyone, including Apple, in reliability this holiday season. It is the best choice for anyone's computer needs, delivering more tech for less money.
The latest, most innovative computers are always highly sought after as gifts during the holiday season. The problem is knowing if the PC or laptop you have your eye on is worth the price.
What tech is worth buying? How do I know?
Do you want to know if your computer purchase was wise? Is the hottest new computer worth the cost or will you spend more on constant repairs? You will not get your money's worth if you pay big for the latest computer and it does not work properly. On the other hand, will constant repairs on a budget-friendly computer make it worth buying the more expensive one in the first place?
What are the top brands to look for?
Samsung and Apple have long been battling for the top spot in the annual Computer Reliability Report from RESCUECOM, the industry leader in local computer repair, which regularly provides consumers data they need to know which computers are the most reliable.
Previous RESCUECOM reports have shown Samsung falling just short of Apple, but no longer. In the 2018 holiday season, Samsung claims the crown for most reliable computers.
"Samsung continues to impress, making significant investments in quality improvement.  Apple, the trillion-dollar tech behemoth, has been the longstanding leader in quality and innovation.  Everyone else is fighting to stay relevant," says RESCUECOM's David A. Milman.
If you want a reliable computer from a brand other than Samsung or Apple, there are reliable alternatives.
Who else offers quality computers?
Lenovo is consistently one of the top three most reliable brands and continues this trend with new devices like the ThinkPad X1 Carbon, an ultralight and extremely powerful laptop and the latest in its popular and reliable Thinkpad lineup.
Dell released several new computers this year, all of which displayed a commitment to prioritizing performance and smart design as well as improving reliability across the board. Its new Inspiron and XPS computers feature the latest, fastest Core processors.
Is there a brand offering less than top quality but worth looking into?
In October, Microsoft released new computers including the Surface Pro 6, Surface Laptop 2, and Surface Studio 2. The Surface Book 2 remains the best laptop on the market, something agreed upon by top tech publications like Techradar, The Verge, and Forbes, and consumer reviews. The Surface book 2 is the main reason why, despite ongoing struggles with Windows, Microsoft remains generally reliable overall.
What brands should I avoid?
RESCUECOM put of lot of work into providing service for HP, Acer, and Asus computers in 2018.
These brands make the cheapest computers with the most inexpensive parts, but these cheaply made parts break down more frequently.
Technological evolutions provide consumers with the ability to get more out of their computers year after year. Make sure a computer you buy for a loved one will run well and continue to run for years to come.
Brand
U.S. Computer

Market Share

Computer Repair Share1
Reliability Score2
Reliability Grade3
1. Samsung
6.4%
1.63%
393
 A+
2. Lenovo
14.9%
5.9%
253
        A
3. Apple
12.7%
8.7%
145
        B
4. Dell
28.6%
27.4%
104
        B-
5. Microsoft
1.8%
1.83%
99
        C+
6. HP
29.3%
35.9%
82
        C
7. Acer
3.3%
5.3%
63
        D
8. Asus
2.3%
3.9%
58
        D-
1 – Brands percentage share of calls into RESCUECOM 1-800-RESCUE-PC call center
2 – Calculated percent of computers on the market against number of repair calls per brand.
3 – Assigned by RESCUECOM to simplify the reliability scoring system.
Filed under: Computer Reliability Report, david milman, tech support, technology