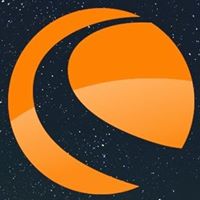 The telescope has existed for over 400 years, and improvements over the centuries have mainly involved pieces like the lens, including the design of the lens itself as well as the addition and placement of more. Later improvements saw the addition of reflecting mirrors and eventually active optics, culminating in the era of radio telescopes in the later 20th century. With the arrival of infrared, ultraviolet, X-ray, and gamma ray telescopes, it seems that any use of an optical telescope is almost archaic. For most people, however, a traditional optical telescope is the most practical and affordable option as well as the easiest to use, and there is no shortage of telescopes made for home use from which to choose. Very few have implemented newer technologies in their use, and one of those that has to great effect is Celestron's Travel Scope 70.
As implied by the name, part of the appeal of the Travel Scope 70's design is portability. That means that if you have a problem that requires professional help, particularly with its accompanying software, you will want to make sure you can have someone come to you or access it remotely at any time, wherever you are. That said, one of the most unique and helpful aspects of this excellent travel telescope is the accompanying software: TheSkyX – First Light Edition. This astronomy software comprises a 10,000 object database, printable sky maps, and 75 enhanced images that can make anyone who uses the telescope seem like a true specialist in astronomy. You can download it onto a PC for home use or laptop for travel use or onto a mobile device via an app. Even if you are not where wifi access is available, likely for many using a travel telescope, you can use the software anyway thanks to the accompanying wifi module.
Outdoors in nature and away from home use where you might utilize the Travel Scope 70's software on your personal network, there is no fear whatsoever of the need for assistance with malware issues. That means that the utilization of cutting-edge tech in this otherwise traditional tool comes with no additional risks. It is ideal for travel, coming in a backpack that can hold everything, and the set includes a lightweight but stable tripod, two eye pieces for 20x magnification and 40x magnification) and a 45 degree "correct image" prism. With all this, the telescope offers very clear optics, particularly for the price range, and the ability to photograph what you see. All in all, this is the ultimate telescope for all travelers and outdoorsmen with any level of interest in astronomy.
Filed under: technology