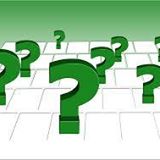 Do you know what to do when a virus attacks your computer?  Do you know why your laptop won't boot up or your phone refuses to turn on at all? It is an unfortunate fact that everything we own wears down over time, but RESCUECOM is here to provide all the information you need to face your technology problems without fear and get the best performance from every tech device.
No matter what technology problems you face with your tech devices, it is vital to know whether to give them a fresh start and make them work like new again or whether you should consider purchasing replacement technology.
RESCUECOM, the leading computer repair company in the English speaking world with technicians in hundreds of cities all over the U.S, Canada, and the U.K., creates the Computer Repair Report by collecting statistics from every call we receive at 1-800-RESCUE-PC, compiling a record of the technology issues that most commonly trouble consumers and businesses.
We gather data on what particular issue a customer has called about and the total number of calls received for that particular concern, then list the leading computer repair problems in order from those experienced most often to least often to create a list comparing how each problem affects people.
Each computer repair issue has a rank on the list based upon how much it affects people, beginning with the one affecting users the most ranking first and the problem causing the fewest calls ranking last.  We also consider the RepairShare™, or the total percentage of calls RESCUECOM receives for each individual issue.
RESCUECOM has tallied the thousands of problems solved in the first half of 2016 and found that problems with Windows are on the decline, albeit not as much as many hoped, while other top problems have shifted rank.
Difficulties requiring Windows computer repair, including those with its apps, finally began to decrease after rising throughout all of 2015. This is likely because users are becoming more familiar with Windows 10 on the whole.  While they still make up a majority of RESCUECOM's service calls, people seem to be getting the hang of dealing with the trouble Windows apps and the Windows 10 OS had been causing.
MACs are extremely reliable and account for far fewer calls to RESCUECOM than PCs, and issues calling for MAC repair prove to cause very few problems for users as they make up just 0.7% of the total RepairShare™.
The rankings for the 2016 Semi-Annual Computer Repair Report are as follows:
Windows App and Windows OS Problems (57.0%)
Viruses / Spyware / Malware / Pop-Ups (11.3%)
Printer Trouble (7.5%)
Poor Computer Performance / Slow PC (7.0%)
Internet / Network / Wi-Fi Connection (4.7%)
Email Issues (4.4%)
Failure to Boot / Blue or Blank Screen (3.0%)
Hardware Issues / PC or tablet (2.1%)
Data Recovery / Movement (1.8%)
MAC App and OS Trouble (0.7%)
User Error (0.3%)
Phone Difficulty (0.2%)
T.V. Problems (0.1%)
Software
Viruses, spyware, and malware infections have long caused a great deal of difficulty, and they rank second with 11.3% RepairShare™.  This means that you must always remain vigilant against Internet threats.  The best thing anyone can do to prevent malicious files from infecting their computer is to install strong Internet security tools like the RESCUECOM Internet Security Suite and continue to update as often as new updates exist.
While many prefer to use free antivirus software, it can actually put your computer at risk by making you think you have adequate protection when there might be none at all.  The best Internet security software is always quality paid software from reputable vendors, and it is well worth the peace of mind and real safety it provides.
RESCUECOM strongly recommends using cloud storage to protect from viruses, including threats like ransomware and the crypto locker virus.  Hackers use viruses to encrypt all of your documents and other important files for which they then force you to pay a ransom to decrypt back to normal, but storing files in the cloud means they are not vulnerable to loss.
Hardware
Poor computer performance comes in at 7.0% on the computer repair report, while printer installation, setup, repair, and performance difficulties rank third at 7.5% overall.  Avoid basic printer issues by ensuring its power source has surge protection, and you should use a reliable UPS (Uninterruptable Power Supply) for your computer. Making sure your printer is fully stocked with toner will also be helpful for smooth sailing with your technology.
People had very little difficulty with other hardware; in fact, issues with phones and TVs ranked 12th and 13th with a combined 0.3% RepairShare™, respectively.
Issues with data recovery and movement are very low in the rankings with a mere 1.8% RepairShare™.  This suggests that the utilization of cloud storage such as Microsoft's OneDrive and Google Drive are starting to take off and are one of the most effective means of safekeeping data and ensuring its availability when your computer or mobile device suffers data destructive damage.
Networking and Internet Connection Trouble
Trouble connecting to home Wi-Fi or business network Internet claims 4.7% in the computer repair report.  These problems can result mainly from difficulties with your Internet Service Provider or your modem.  You should contact your ISP to resolve problems that stem from their side, while resetting your modem is often a quick and easy way to take care of many issues.  If none of these courses is effective, however, the only possible action remaining is to call an expert to resolve it.
PC and tablet hardware trouble ranks eighth, and this indicates that users have been able to get a handle on a problem that had been plaguing them greatly over the last few years.  Email issues have not caused too many problems for users either, probably due to the widespread use of cloud email services like Gmail, Hotmail and Yahoo Mail, though they rank sixth despite a low 4.4% of overall RepairShare™.
Other Issues
Ranked 11th, user error constituted a mere 0.3% of all the repairs we addressed.  These typically include easily preventable damage such as that sustained from dropping tech devices or spilling liquids on them as well as forgotten passwords.
Summary
In order to avoid the headache of being without the technology you rely on while also avoiding the high cost of repairing it, here are some preventative measures you can take:
-Ensure that you always have automatic updates turned on for your OS and software so that they upgrade the moment an update becomes available for every PC, MAC, and mobile tech device you use.
-Never let Internet security threats catch you by surprise by having the best, most advanced virus protection and prevention software to avoid losing data and experiencing sluggish computer performance.
It is impossible to foresee and prevent every problem that can affect your technology.  While some solutions to computer repair problems can be simple, it is imperative to act as quickly as possible to avoid having simple problems become device threatening!
About RESCUECOM:
RESCUECOM provides the best computer repair and tech support, 24/7. Meeting every computer repair need including virus removal, data recovery, networking, wireless services, and tech support for PC's, MAC's, Tablets, Phones, hardware and software with excellence. For the best tech support or information on products, services, or computer repair, visit https://www.rescuecom.com or call 1-800-RESCUE-PC (1-800-737-2837).
Filed under: Computer Repair Report, rescuecom