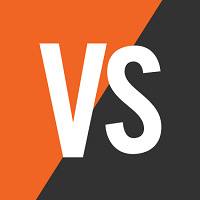 It is unwise in an age of rapidly growing technology not to utilize it to your advantage in whatever your chosen field. This is true in the field of sports whether you are an owner, manager, coach, player, scout, or whatever your role. There are many ways in which professional sports in particular have already advanced due to the use of rapidly advancing tech, and a startup called Vantage Sports looks to go beyond the steps already taken. It is a tool that uses tech to change the way that sports teams, media, and fans collect, analyze, and use data.
One of the main benefits Vantage Sports offers is advanced data and video analytics that use sophisticated data–gathering engines. This can produce an in-depth look at a players' performance to analyze his or her effectiveness in ways that go beyond traditional means. It can also offer big data to help pick playoff teams, help individual players improve performance and prepare for games, and much more. Its creators claim it can track 16,000 different data points per game, with the goal of producing more complete, contextual insight, and fans can even follow specific players or teams in a more detailed way than ever before.
Vantage Sports features tech support for any Internet-connected device to provide access from any computer or mobile device on any networks. It has uses for individual players and coaches as well as organization front offices and team reps. Traditionally, stats and metrics are limited, providing no way to measure things such as defensive output. Vantage Sports can go much further, going beyond blocks and steals to determining underrated stats like double-team effectiveness and how much a player really helps his team overall and in very specific situations. This could ultimately lead to more statistically sound analysis and visualization in real time.
Since anyone can access Vantage Sports from any browser as long as they are online, a computer repair necessity is not an issue when needing to quickly access it. The hope of Vantage Sports' developers is that fans will be better informed and expect more, being less consumed with the spectacle of an amazing dunk and more interested in things like defensive screen efficiency and other much more important elements. When players can use advanced analytics to improve their game, teams can use them to make a more organized, cohesive, and efficient team, and scouts can use advanced software to scout players that will make a bigger difference or be the best fit, you have something in Vantage Sports that offers more than ever.
Filed under: startups