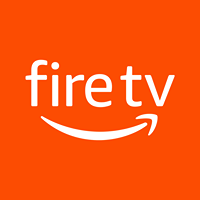 Internet TV has evolved to become much more than simply the ability to watch pirated TV shows on your computer as it was in its very earliest stages. With such a demand to watch more TV and be able to do so whenever, wherever, there were several necessary steps along the way to get to where we are now. These evolutions included being able to link a computer to a TV screen, which was really just using what you could watch online until devices like TiVo and the Roku, and from there TVs that could actually connect to the Internet, then wireless connections from apps on a smartphone or table to the TV. Internet TV realizes its most current advancement in the Amazon Fire TV 4K with the Alexa voice remote.
In a market shared with similar devices such as Google's Chromecast Ultra and Apple TV, the main thing to consider is what sets Amazon's newest Fire TV apart. All, of course, are advanced pieces of technology calling for equally advanced technical service should you ever encounter a problem. There are several key areas where this Internet TV differs from others like it. Some of it is in the controls; while it is fairly basic, it is simpler and more user-friendly than Apple TV's and also connects directly to Alexa via voice control. There is a button directly on the remote rather than the box itself or the TV that responds to voice commands with very little effort to make your television watching experience as comfortable as you want it to be.
Another convenience of the Amazon Fire TV 4K is that, while it comes with the remote, you can control it with other Alexa devices like the Echo Dot. That means that losing the remote will note necessarily result in an emergency only an IT professional could solve for you. If you have any of a number of Alexa-enabled devices, you can always use one of them if necessary. Similar options are available with other Internet TVs, but have proven less effective, and there is an actual user interface others do not have to make it easy to see what you are doing. Integrating a TV is usually one of the most difficult aspects of your smart home setup, but the new Fire TV makes it extremely simple for Alexa users. The service overall is closest to Apple TV's but at half the price. The Amazon Fire TV 4K with Alexa remote should be at the top of your list when searching Internet TV options.
Filed under: technology