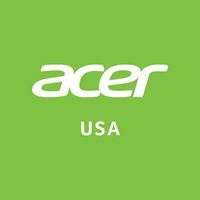 Popular VR headsets like the Oculus Rift and HTC Vive are excellent at immersing people in detailed virtual worlds, but there are some limitations to them as well. They all require external cameras and beacons as well as a lot of physical space to work. These are all problems addressed with great success by Acer's Windows Mixed Reality Headset. Instead of having all the aforementioned hardware and being unnecessarily bulky or difficult to set up, all of the cameras for tracking your head, body and hand controllers are built into the headset making, setup much faster and simpler. Once set up, the motion controllers allow you to bring your movements into the virtual world in which you can become fully immersed.
While priced similarly to the Oculus Rift at around $400 with controllers, the Acer Windows Mixed Reality tracks movement via sensors on the headset that connect to a ring of LED lights on the controllers to track their position and orientation. The headset can only connect to a PC with the Fall Creators update of Windows 10, which adds support for the Mixed Reality Portal. This means that you will require expert support in order to use your Windows Mixed Reality Headset if you wish to use it on a laptop that either needs a fix or an update. It attaches via a long cable that splits into two, a USB 3.0 jack and an HDMI, so an adapter may be necessary but is not expensive or difficult to find. Windows 10 finds and installs the necessary software with ease and will ensure your system is compatible before launching, and the controllers connect via Bluetooth.
You will want to be sure your computer is running free of any malware in order to avoid complicating issues with any additional software used for the headset. When in use, the headset is comfortable and easily accommodates glasses and has a strip of foam around the eyes and nose. You can use it sitting or create a virtual "bounding box" that lets you wander and warns you when you are at its edge. The controllers show as your hands in the virtual world and have straps so you do not accidentally throw them. All in all, Acer's Mixed Reality Headset comfortable to wear for hours and has excellent visuals, responsiveness and tracking, making it a great way to experience VR and giving Windows fans an option they can love.
Filed under: technology