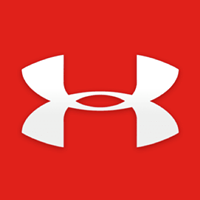 Runners have a lot of apps to track various aspects of their runs, with a plethora of options from which to choose whether a phone app connected to a wearable on your wrist or one for a smartwatch. Now Under Armour, one of the premier names in sports and fitness wear, has released technology that is not only wearable but completely unnoticeable. What this means is that runners no longer need to wear a fitness watch or activity band to track your workouts. Instead, the technology is in their running shoes: the SpeedForm Gemini RE.
The SpeedForm Gemini RE's mobile tech support features allow it to connect to the Bluetooth of any device running at least iOS 8 or Android 4.3, and capable phones connect to a sensor built into the shoe using either MapMyRun, MapMyFitness, or UA Record apps. To use it, you simply create an account online then follow basic calibration instructions, and the shoes connect in a matter of moments, after which their sensors will automatically link to the app. There is no need to sync data manually ever, and the shoe can store information on up to five runs. The sneaker's sensor does not waste batter, waiting in low-energy mode while in your closet, then waiting for you to start running to operate.
Conveniently, there is no need to take your phone with you on your run if you do not wish to, as it automatically syncs once in range no matter how much time passes. Or course, you will need to have a mobile device available to sync with, so mobile computer support will be necessary if you do have an issue with it. There is also a Tethered Run mode that uses your phone's GPS for additional tracking information, including accurate maps of your running routes to track where you have been. Information the shoe's sensor tracks includes calories burned, distance traveled, duration, pace, and splits all on the same screen, along with the date and time you took your run.
The SpeedForm Gemini RE's battery will outlast the life of the shoes, according to developers, up to 415 miles or three years for serious runners. One obvious question that arises is whether shoes with sensitive tech built in can withstand the elements, and the answer is a resounding yes. They can even be machine-washed! The construction is sturdy, and it does not hurt that they are stylish and comfortable. One of the most amazing things about it is that the shoe's chip is actually capable of upgrading itself as developers improve the software and what it can do, so your sneakers will get smarter with software updates rather than forcing you to but a new pair. With this sort of unprecedented use of tech, it is clear that the Speedform Gemini RE epitomizes the future of running.
Filed under: startups