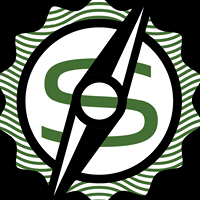 While there are very few apps, if any, dedicated to improving the shipping of purchased good, the process has certainly seen improvements with technological advancements. Shipster is a service and an app made to be, in its creators' words, the fastest way to send anything anywhere. It is not a shipping company in itself, but works with major shipping companies worldwide. Firstly, it addresses the issue caused by the refusal of many businesses to ship overseas or charging higher costs to do so by providing a U.S. address and low shipping rates to overseas consumers trying to buy from U.S. stores. They also offer package consolidation, competitively priced express shipping, and more. These are just the very most basic services Shipster offers, and it is the use of its app that give customers the real advantage.
Shipster features mobile tech support for Android and iOS devices, and it is the best way to access its service. You can sign up from anywhere in the world and receive a U.S. shipping address in order to ship anything you want anywhere else in the world without difficulty. It also eliminates the need for you to organize your day around receiving a package you are expecting. Shipster will pick up anything, whether a letter or a furniture suite, within minutes of requesting shipment. They have a fleet of walkers, bikers, cars, vans, and trucks to provide accommodations for every type of pickup. From the app, you can quickly and easily choose what you would like shipped, purchase insurance, and request a photo of your product. They combine every shipment as economically as possible to save you money, providing both the labor and ensuring the cheapest shipping cost.
Shipster uses a smart routing algorithm to determine the service and shipping method that offers the fastest speed and lowest cost based on type, size, and destination. If you use a PC because you need computer support for a mobile device, it is best to find a fix for it so that you can take advantage of the app, from which you can also easily track the status and location of your packages with just a few taps. Businesses or individuals who make frequent or regularly scheduled purchases can have Shipster automatically handle these shipments and their scheduling so you no longer have to concern yourself, and it can even cut unneeded costs you are currently paying. It is clear that Shipster is utilizing tech to deliver something new and improved in shipping.
Filed under: startups