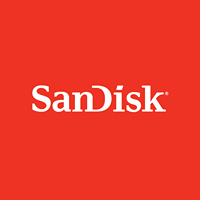 Portability was a revolution in computer file storage, initially in the form of floppy discs and CDs. The release of flash drives in 2000 was another revolution in file storage that went even beyond those methods. Flash drives offered the same storage, data backup, and file transfer capabilities but with far more capacity and more portability. Having no moving parts, they were also more durable, and surface scratches could no longer damage the data stored on them. They offered a much less volatile, safer medium for storage on which people could more easily add, erase, and reprogram the data on it. Flash drives are easily removable, rewritable, and even more portable than ever before, fitting easily in a pocket and weighing less than one ounce. Every desktop and laptop now has USB ports, and now some mobile devices can also utilize them using special adapters. The SanDisk iXpand, however, is a step beyond most flash drives and allows for uniquely simple mobile device data storage working on the same principles upon which the technology always has.
Not everyone feels safe storing sensitive data on a flash drive, but the iXpand has built-in 128 bit encryption to ensure that its data stays safe at all times. This is a real advantage, as it is possible but a bit of a chose to encrypt a flash drive and those who are not technically minded will need help doing so. What the iXpand allows for is not merely storage for files from your laptop or desktop, however. While you can use it to store files from any computer, its unique aspect is a built-in Apple Lightning connector, which allows it to connect to an iPhone or an iPad. SanDisk created a free app to pair with it so that users can easily sync photos and videos from their mobile device. This means you can use the iXpand to save files from your phone to the drive or simply and safely transfer them from your phone to your computer or vice-versa.
iXpand's iOS-enabled mobile phone capabilities mean even fewer issues when you need help to fix an issue requiring help to retrieve lost files on a computer and helps you keep data safe from just such issues in the future. You can use it to free up space on your computer or your smartphone, and it is extremely fast in transferring files. It supports all popular file formats, it works if your phone has a case without a need to remove it in most instances, and it even offers automatic backup rather than having to select individual files (particularly photos). You can also play music and video formats on their iPhone or iPad straight from the drive itself. When you want something that works with your smartphone and goes beyond the typical data storage capabilities of most flash drives on the market, there is no better choice than the SanDisk iXpand USB 3.0 drive.
Filed under: technology