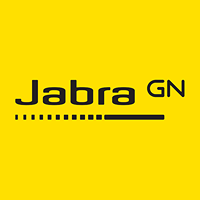 Bluetooth earbuds have been understandably popular for some years now, but it was not until recent years that companies finally achieved the push for wireless with headphones and especially earbuds. Since they did emerge, there are now dozens of truly wireless earbuds, with no cord connecting the left and right together, on the market. While not the first available commercially, the Apple AirPods were the first to really bring wireless earbuds into the public eye. Unfortunately, they were not good for sporting due to a lack of water and sweat resistance, nor do they stay in your ears with excessive movement, so a large part of those who would find them beneficial do not find them useful. In 2017, Jabra released the Elite Sport earbuds to deal with this issue, designing them with athletes in mind, and they have reinvented them with the Elite Sport Upgraded.
The Jabra Elite Sport Upgraded involve some truly intricate and delicate tech, meaning you can employ only the most expert help should they require a fix. It represents great advancements in what is available in wireless technology. They are more durable than most and are waterproof up to one meter as well as being completely sweat-proof. This means that athletes can use them during training, and it also makes them extremely useful for the average person during exercise. They are reasonably large without being too bulky and form a good seal and are also comfortable. While the original model had three hours of battery life, the upgraded version now have 4.5 hours on a full charge, meaning they are also more useful during a marathon.
There are numerous other benefits to the Jabra Elite Sport Upgraded wireless earbuds, and an issue requiring sudden technical aid could dampen your workout. These features include an integrated heart rate monitor, built-in noise reduction technology, and "HearThrough mode," which essentially turns off the noise reduction so you can hear what is happening around you when you want but not when you do not want to. The earbuds have their own discrete power, volume, and playback controls, but pairing it with the app for iOS or Android lets you track your workout and evaluates your fitness level with a number of different tests, even letting you customize workout goals and giving audio coaching along the way. Whether you are a serious athlete who uses music for motivation or you want something more than traditional headphones when you work out, the Elite Sport Upgraded go beyond what you need.
Filed under: technology